Oscar Oiwa, a second generation Japanese-Brazilian, was born in 1965 in São Paulo, Brazil. After graduating from the Department of Architecture of the University of São Paulo in 1989, he looked to broaden his playing field and moved to Tokyo where he was based from 1991 to 2001, and then on to New York in 2002, where he has been based since.
Rooted in everyday life experiences in the city, Oiwa's paintings are characterized by how he works through each location in which he finds himself. His internationally recognized bird's eye view compositions painted on large canvases not only dynamically depict natural and urban landscapes, but humorously shed light on the multifaceted nature of society that can be glimpsed through the seams in the landscapes.
Oscar Oiwa's picture book, Art at First Time, which was first published in 1995, has been reissued with new illustrations. This commemorative exhibition features original drawings from the book and new prints from the "Light Rabbit x Shadow Cat" series.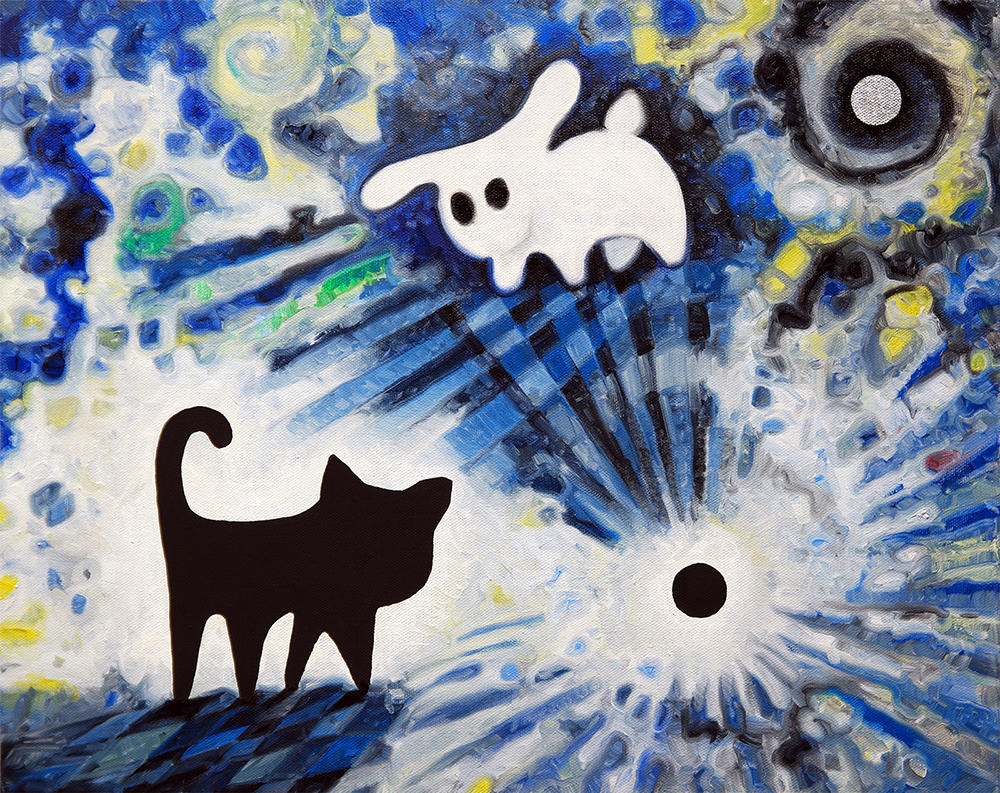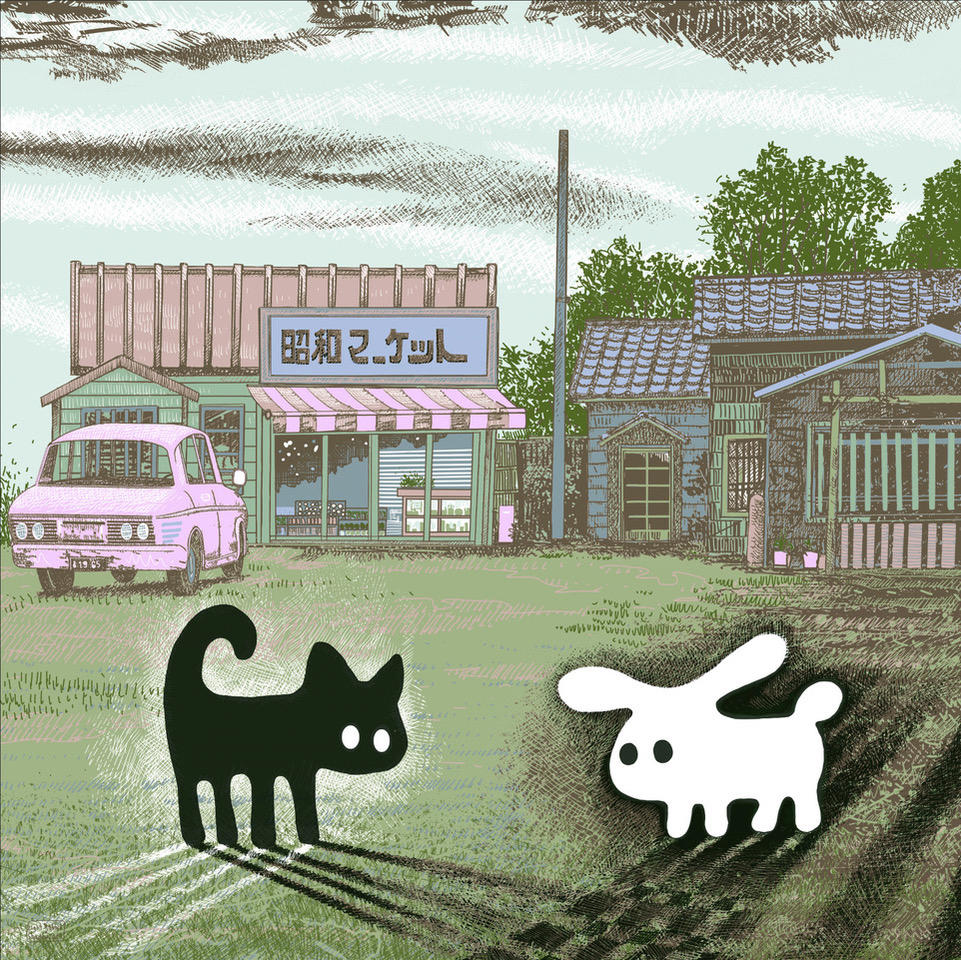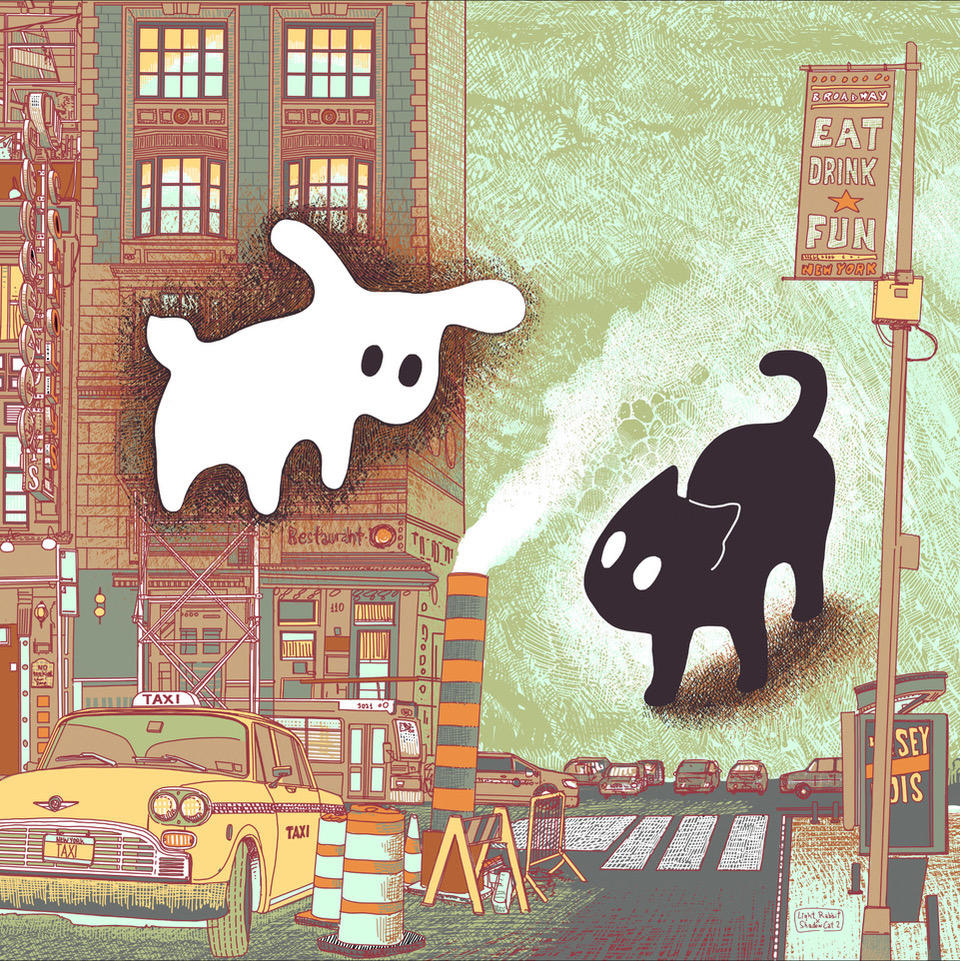 ---
Oiwa Oscar
Born in São Paulo, Brazil. He received his B.F.A. (1989) from the School of Architecture and Urbanism, São Paulo University. He currently lives and works in New York City. His works has been shown widely throughout the United States, South America, Asia, and Europe., including solo exhibitions in institutions like: Museum of Contemporary Art Tokyo (2007), Japan House São Paulo (2019), Kanazawa 21st Century Museum of Contemporary Art (2019), California Southern University Pacific Asia Museum(2020), Maison de la culture du Japon in Paris (2020), among others.
http://www.oscaroiwastudio.com