Strawberry delights in "AfterMOON Tea" menus!
2018.2.1 [Thu]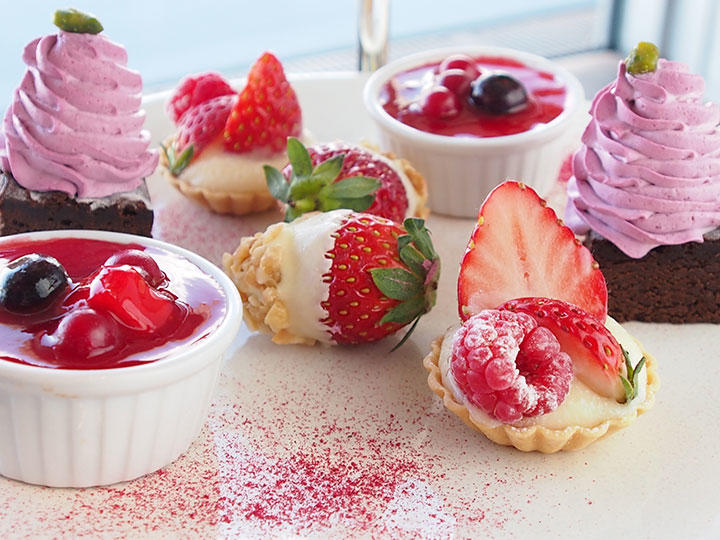 For a limited time only, a menu with items from the popular "AfterMOON Tea Set" will be available at THE MOON Lounge, filled with strawberries! As this event begins 30 minutes early, you might want to use this opportunity to take a late lunch from 14:30. Enjoy an elegant afternoon with all sorts of teas, including the up-and-coming English tea brand, "JING Tea."
AfterMOON Tea Set

Original afternoon tea featuring a blend of Japanese and Western tastes, using the "moon" motif named after the shop.
3,800 yen per person (tax excluded)
Hours served: from 14:30 (Last order: 17:00)
* Free drinks available for two hours (Last order for drink: 30 minutes before event ends)
* Strawberry menu available through March 14 [Wed], 2018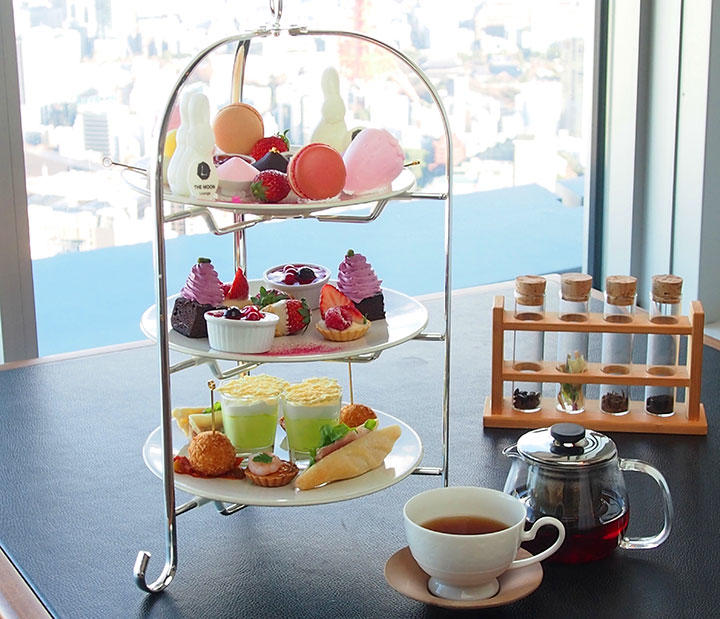 The top shelf features strawberry-shaped wafer cakes and strawberry macarons.
Fill the wafer cake with the ingredients you like, including koshian (strained sweet bean paste), strawberry jam or cream, kuromitsu (dark molasses), or maccha.
The middle shelf features Western-style desserts made with plenty of strawberries.
The lower shelf features light foods such as tartines with uncured ham, a green bean soup with the refreshing taste of spring and more.
THE MOON Lounge

Open Hours
11:30-23:00 (Last order for food: 22:00 / drink: 23:30)
* Open hours on Fridays, Saturdays, days before holidays: 11:30-25:00 (Last order for food: 22:00 / drink: 24:30)