Celebrating the exhibition "HOKUSAI UPDATED"!
"THE SUN Saryo featuring Hokusai" with a delightful Japanese menu, open for a limited time
2019.1.16 [Wed]
Located on the same floor as the "HOKUSAI UPDATED," shown at the Mori Arts Center Gallery, the Cafe THE SUN will be called "THE SUN Saryo featuring Hokusai" featuring a special Japanese menu for your enjoyment. The menu is inspired by the artwork of Hokusai.
THE MOON Lounge, which is located next to Cafe THE SUN, will also offer special desserts and cocktails.
We hope you stop by for a treat, before or after viewing the exhibition.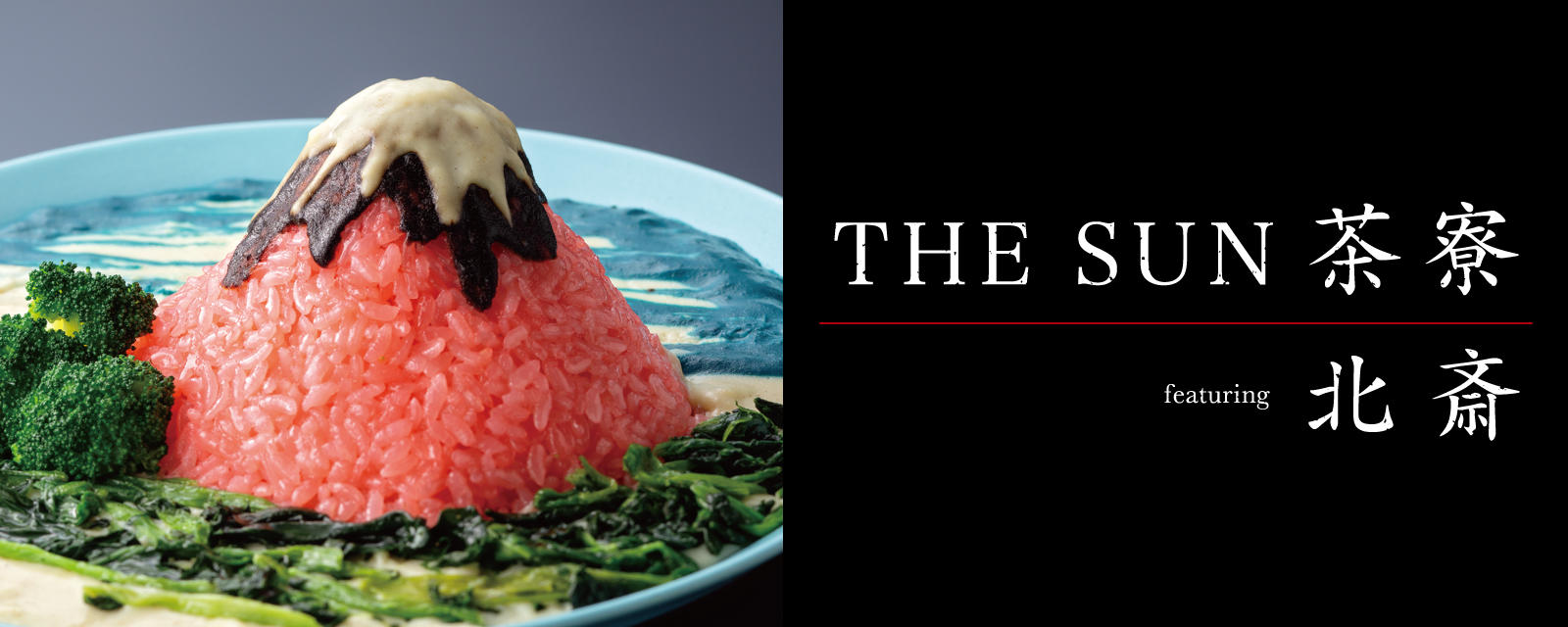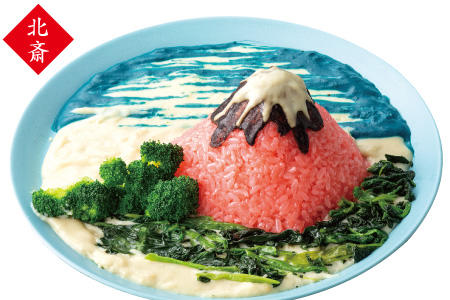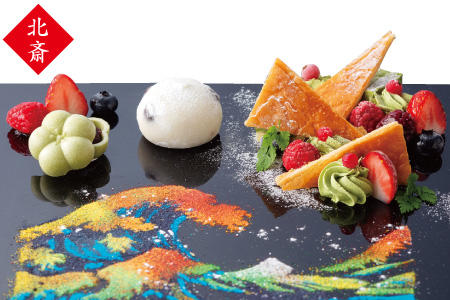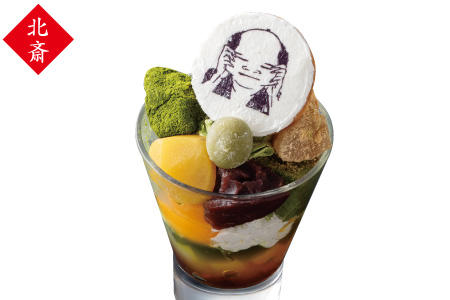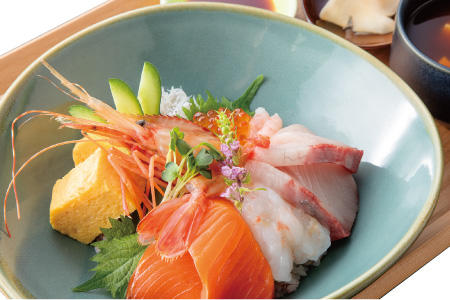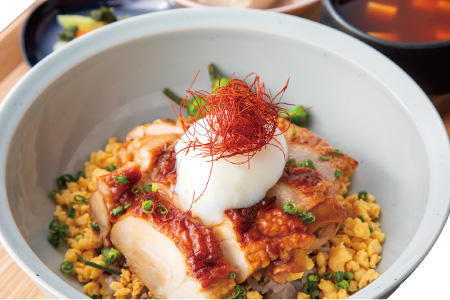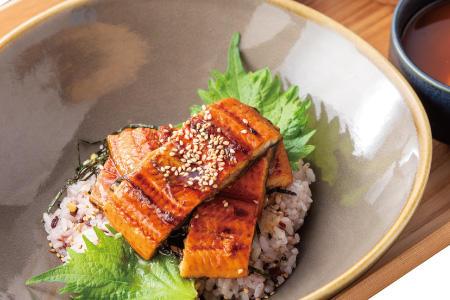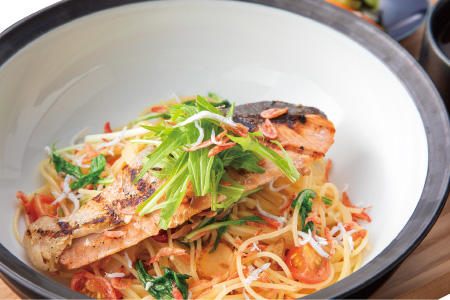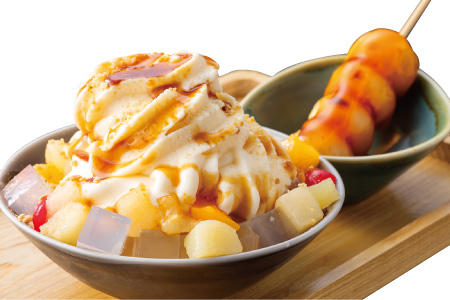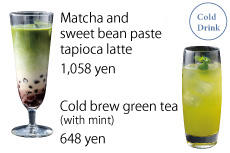 Kinako (Roasted soybean flour) and Brown Sugar Syrup Soy Milk Latte 734 yen
Green Tea (with Yuzu Peel) 702 yen
THE MOON Lounge
There are more collaboration menus at the lounge next to the cafe!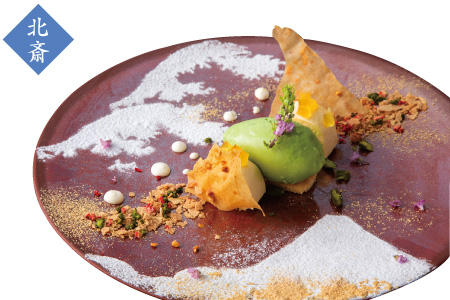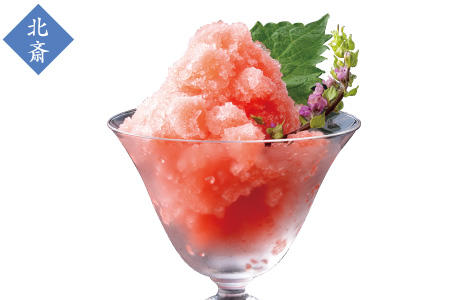 Venue

Museum Cafe & Restaurant Cafe THE SUN, THE MOON Lounge (52F, Roppongi Hills Mori Tower)

Period

January 17 [Thu] - March 24 [Sun], 2019

Inquiries

Cafe THE SUN Tel: +81-(0)3-3470-0052
THE MOON Lounge Tel: +81-(0)3-3470-0052
http://thesun-themoon.com/sun/
Notice
- All menu prices include tax.
- To use the cafe, you will need to have an admission ticket for the "HOKUSAI UPDATED" exhibition, the Tokyo City View and/or the Mori Art Museum.
- Patrons who only want to visit THE MOON Lounge can enter from the restaurant reception counter on the 3F of Mori Tower.
- If you do not have any tickets to the facilities on the 52F/53F, 500 yen per person is required for "VIEW Charge" to enter THE MOON Lounge. Those who have tickets to the facilities on the 52F/53F are allowed entry without charge.
- The collaboration menu will be only available in limited quantities on each day, and will not be served after the quantity available is sold.
- The collaboration menu may become unavailable without notice due to some circumstances.
- The content of the collaboration menu and the periods during which it is served are subject to change without notice.
- The actual menu items served may differ from the photos.
- If you have any food allergies or concerns, please notify our staff.

This is the menu for the exhibition "HOKUSAI UPDATED."