Beginning her career as an illustrator, feebee has been creating and exhibiting conceptual works based on the themes of "fear, life and death, and recurrence" since around 2014.
Believing that divine beasts and similar beings appearing in legends and myths reflect the human mind, social structures, and their attitudes towards the unknown, she re-envisions them in her work from a contemporary point of view.
This exhibition features "Beasts of the Zodiac," a series begun in 2014 that depict the twelve signs of the Chinese zodiac combined as one, in addition to other pieces.
---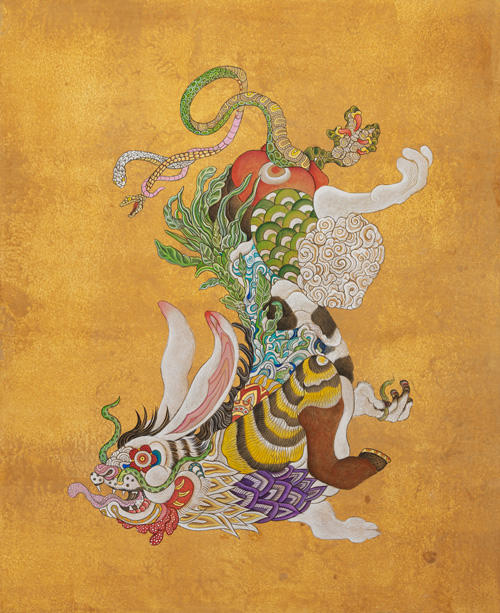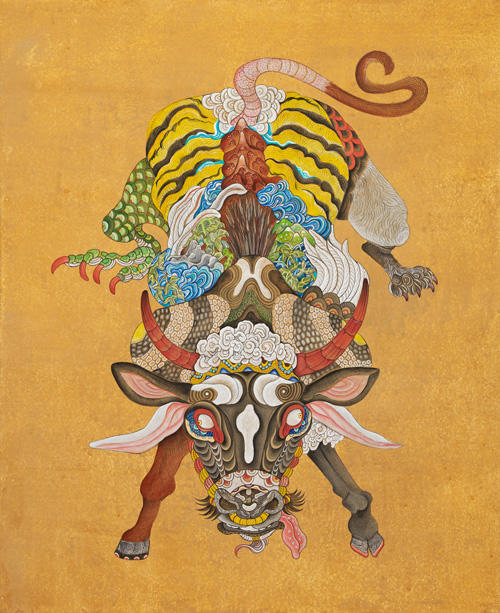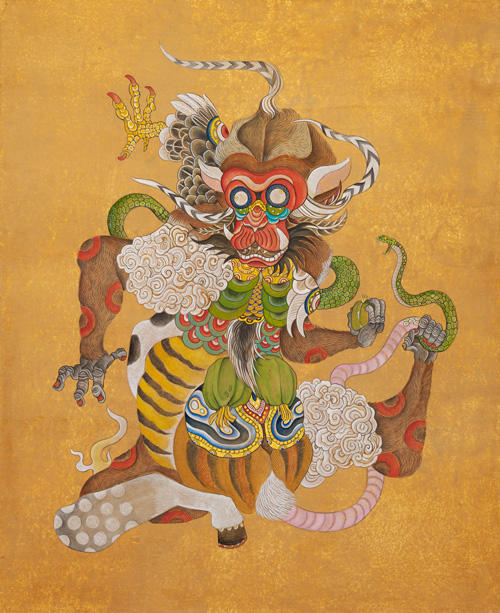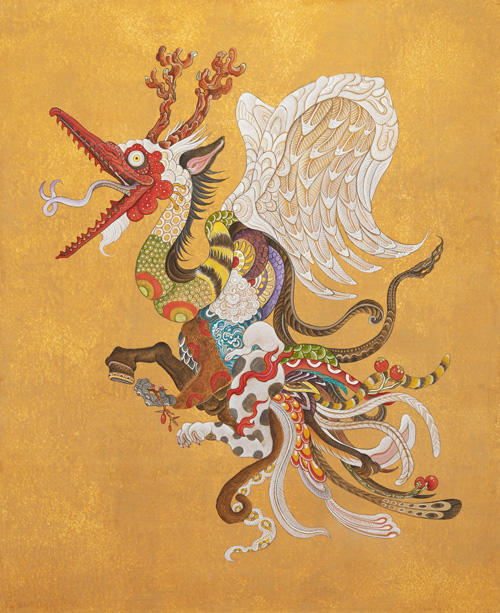 feebee
Solo Exhibitions
2012

Modern Japan, Kinokuniya Gallery, Tokyo
Modern Japan, Galerie de Printemps, Tokyo
Modern Japan, Sotetsu Gallery, Yokohama

2019

Symbiosis, Gallery MUMON, Tokyo

2020

Fair Observer, Kiyoshi Art Space, Tokyo
Group Exhibitions
2015

TENGAI 2.0, Roppongi Hills A/D Gallery, Tokyo

2016

TENGAI 3.0, hpgrp GALLERY NEW YORK, New York
Ghost Gallery, Vanilla Gallery, Tokyo

2017

TENGAI 3.0, hpgrp GALLERY TOKYO, Tokyo

2018

Enyu Sandai, hpgrp GALLERY TOKYO, Tokyo
XENOLITH: A Survey of Diversity in Japanese Contemporary Art, Gallery LJ, Paris

2019

Ran-Syou-hou-syuu1.2, Gallery MUMON, Tokyo

2020

Jyunin-toiro, Kiyoshi Art Space, Tokyo
Ran-Syou-hou-syuu 4, Gallery MUMON, Tokyo
Art Fairs
2011

Red Dot Miami, 2011, Miami

2017

Shu-Shu-Shu-Show, Spiral Garden, Tokyo

2018

Outsider Art Fair, Atelier Richelieu, Paris
Art Fair Tokyo 2018, Tokyo International Forum, Tokyo
ART in PARK HOTEL TOKYO 2018, Park Hotel Tokyo, Tokyo

2019

Art Central, Central Harbourfront, Hong Kong
Art Beijing 2019, National Agricultural Exhibition Center, Beijing
Art Fair Tokyo 2019, Tokyo International Forum, Tokyo
Publications
2006

the art of feebee 1 (Collection of Works), Kawade Shobo Shinsha Editions Treville

2012

the art of feebee 2 (Collection of Works), Kawade Shobo Shinsha Editions Treville
Awards
2014

Received the 14th International Ink Painting Exhibition's "Cultural Award"