Suzuki Hyotoko is an artist who creates paintings that fuse the present and the past, influenced by the lifestyles, humor, and satirical expressions depicted in ukiyo-e.
With motifs of modern consumer goods such as home appliances and food and drink that change with the times, she has released the "Kadenzu (Household Appliances)" series, which incorporates animation-like dynamism and stories.
In this exhibition, Suzuki Hyotoko will present her latest summer works on the themes of water and music, which she continues to enjoy creating.
---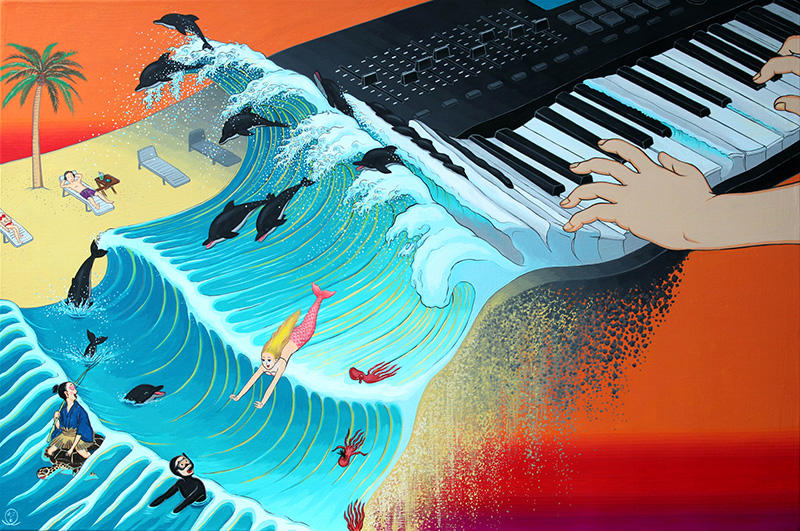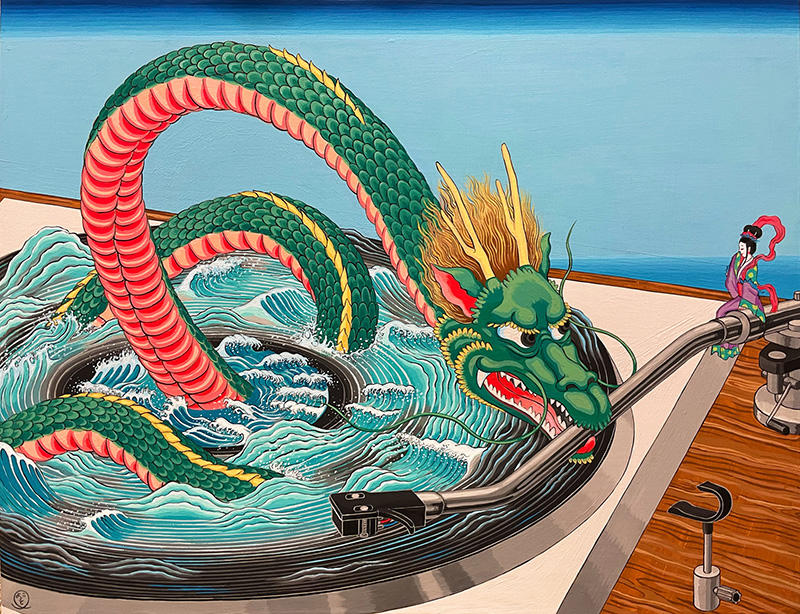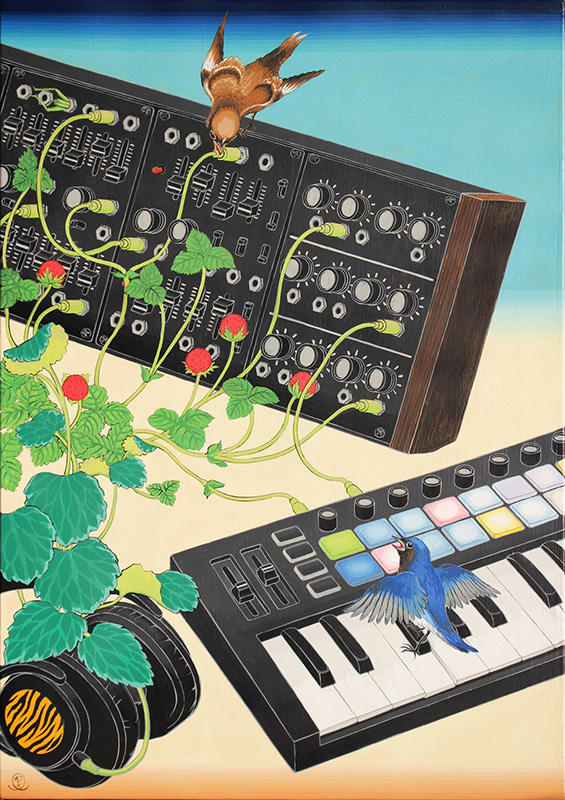 ---
Suzuki Hyottoko
In 2003, she entered the Department of Oil Painting, Department of Art and Design at Musashino Art University, graduating in 2007 with a major in Animation. She started her activities under the name Suzuki Hyotoko from her solo exhibition Hyotoko no Hajimari in 2011. In 2013 she won a prize at the "Ringo Bijin Festival." She then moved to Hyuga City, Miyazaki Prefecture, where she studied Japanese festivals, and now she is back in Tokyo to continue her activities.