[Notice]
The opening of the exhibition will be postponed. The new date will be announced once re-determined. In addition, the exhibition period will be extended as below in accordance with this opening postponement. Thank you for your understanding.

[Before Revision] Period: Wednesday, April 28 – Sunday, May 16, 2021
[After Revision] Period: TBD – Sunday, June 6, 2021
Based on her interest in food, artist Kawauchi Rikako produces artwork centered on the body and thought, as well as the vague interrelationships between the two. With the motifs of the self and of others who appear in and out of the communication within which various elements including dining, conversation and sex intertwine, Kawauchi creates cross-over works using a wide variety of media - starting from drawings and paintings to utilizing wires, rubber tubes, resins, neon tubes and more. This exhibit showcases her latest paintings.
---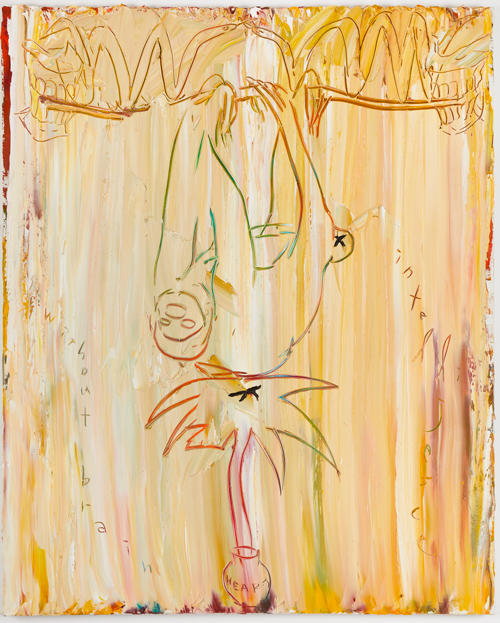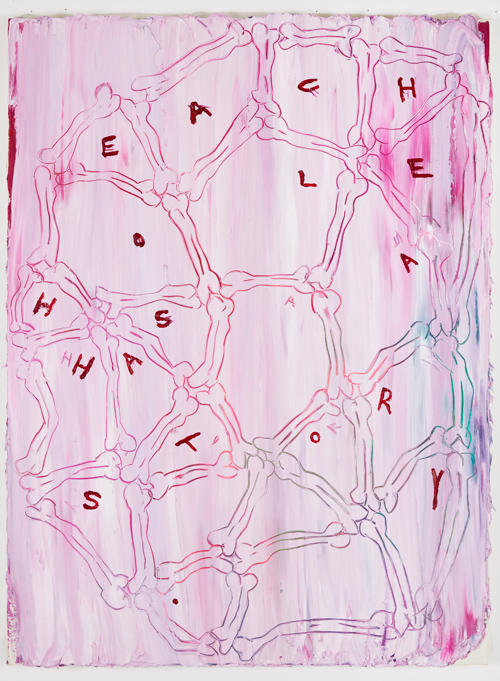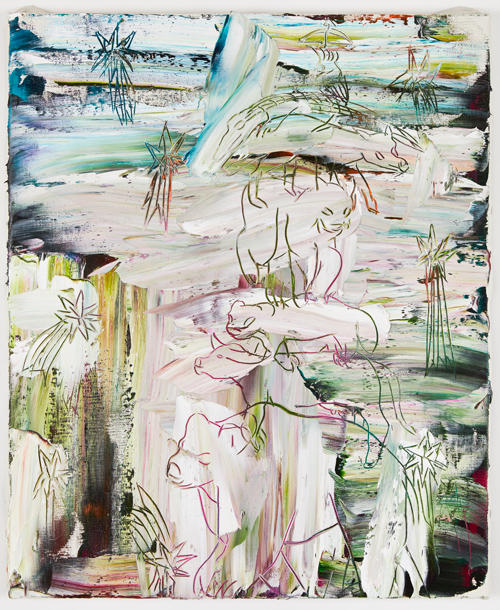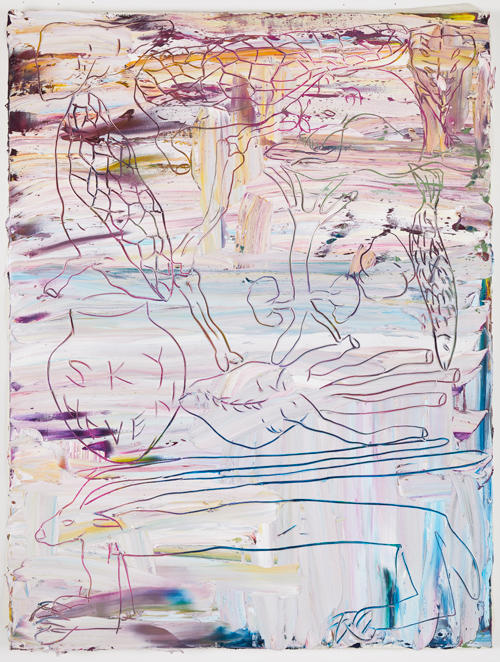 Kawauchi Rikako
1990 Born in Tokyo, Japan
2015 Received BFA in Oil Painting, Tama Art University
2017 Completed Master's in Oil Painting, Tama Art University
Currently lives and works in Tokyo.
Solo Exhibitions
2015

shiseido art egg 9: Rikako Kawauchi, Shiseido Gallery, Tokyo
Collector and Artist vol. 1, T-Art Gallery, Tokyo

2016

Back is confidential space. Behind=Elevator, WAITINGROOM, Tokyo

2017

NEWoMan ART wall Vol. 7 "Easy Chic Pastels," NEWoMan ART wall, Tokyo
Something held and brushed, Tokyo Myoan Gallery, Tokyo

2018

Tiger Tiger, burning bright, WAITINGROOM, Tokyo
human wears human / bloom wears bloom, Kamakura Gallery, Kanagawa

2020

Myth & Body, Nihonbashi Mitsukoshi, Mitsukoshi Contemporary Gallery, Tokyo
drawings, OIL by Bijutsu Techo, Tokyo
drawings, WAITINGROOM, Tokyo
Group Exhibitions
2012

Donuts k, Tama Art University Art Festival, Tokyo
TOTSU Exhibition, Sogo Kashiwa, Art Line Kashiwa 2012, Chiba
OTHER PAINTING XI, Pepper's Gallery, Tokyo

2013

Sleep No More, Tama Art University Art Festival, Tokyo
Home Made Family, CASHI Refregilater, Tokyo
TOTSU Exhibition, TKP Theater Kashiwa, Art Line Kashiwa 2013, Chiba

2014

That I shall say goodnight till it be morrow, Shinjuku Ophthalmologist (Ganka) Gallery, Tokyo
The 1st CAF Award - Winning Award Exhibition, TABLOID GALLERY, Tokyo

2015

Dead Henge / Aesthetic, HIGURE 17-15 cas, Tokyo

2016

Stereotypical, Gallery PARC, Kyoto

2017

Joint Graduation Exhibition of 5 Art Universities in Tokyo, The National Art Center Tokyo
Museum of Together, SPIRAL Garden, Tokyo
NEWSPACE, WAITINGROOM, Tokyo
spiral take art collection 2017 "SHU SHU SHU SHO", Spiral Garden, Tokyo

2018

Museum of Together - Circus, Shibuya Hikarie 8/COURT, Tokyo

2019

drawings, Gallery Koyanagi, Tokyo
Photo, 3F/3kai, Tokyo

2020

Spinner Markt, Spiral Garden, Tokyo
Blossoming of individuality Post-Isaku generation, people who left the Bunka Gakuin from Showa to Heisei, Musée Le Vent, Karuizawa, Nagano
Input/Output, GINZA TSUTAYA BOOKS GINZA ATRIUM, Tokyo
Art Fair
2016

ART TAIPEI 2016, Taipei World Trade Center
Publication
2020

Rikako Kawauchi drawings 2012-2020, WAITINGROOM
Award
2014

The 1st CAF Award, Kenjiro Hosaka Award
Monex, Inc. ART IN THE OFFICE 2014

2015

shiseido art egg AWARD
Collection
Takahashi Collection
Monex, Inc.