This "JUST YOUR SMILE" exhibition features around 100 works by Okawara Kentaro. They include new paintings themed with "invisible balance" that exists in the relationship in life with things and people, three dimensional works, pottery and more.
At the same time, pre-orders will be taken for Okawara's newly-published picture book called Tsuru no Ongaeshi (Crane's Return of a Favor), his first such work.
Take the time to view this collection of Okawara's energetic works of art.
Opening Party
Date & Time: 18:00-20:00, March 2 [Sat], 2019
Venue: Roppongi Hills A/D Gallery
Admission: Free
Event "Talk Show with Friends"
Date & Time: 17:00-19:00, March 24 [Sun], 2019
Venue: Roppongi Hills A/D Gallery
Details & Booking: here (In Japanese-language)
---
Works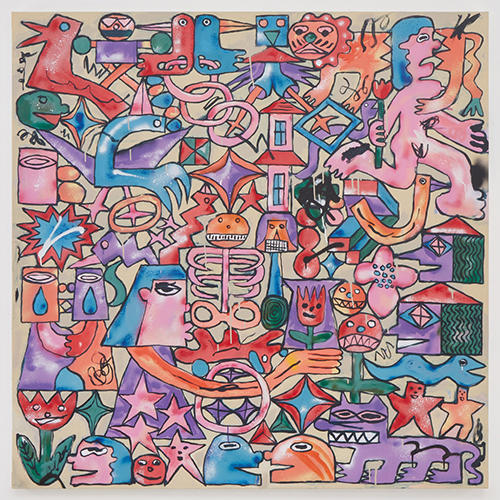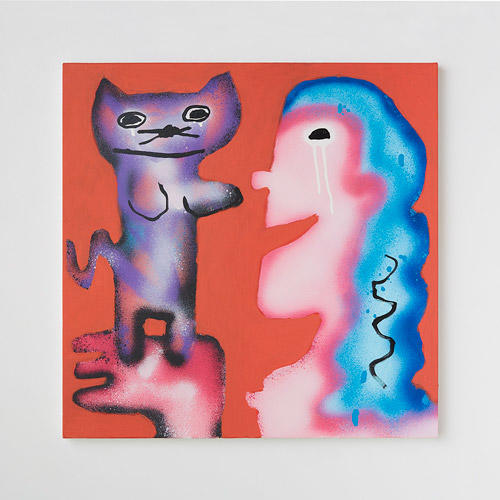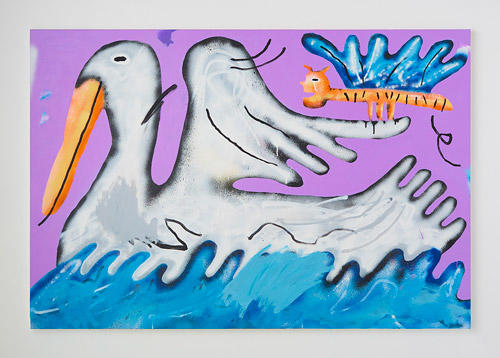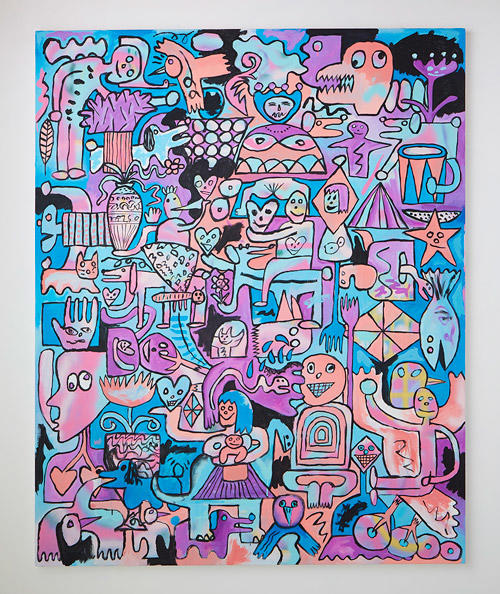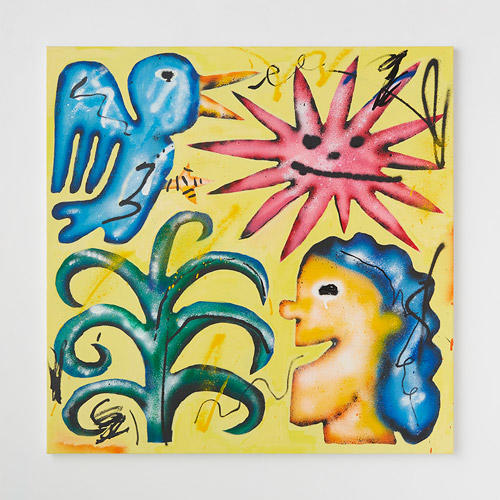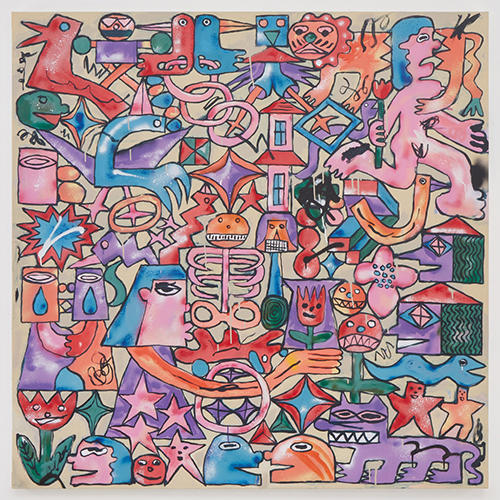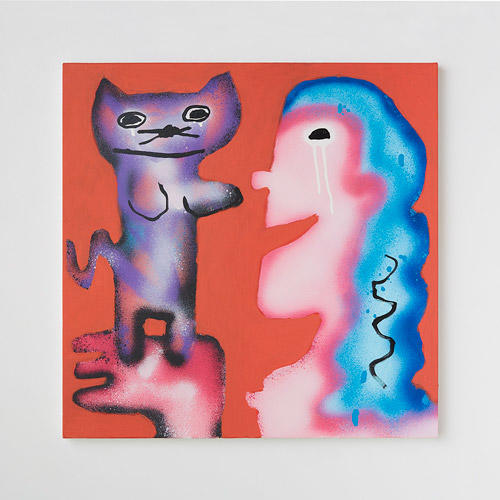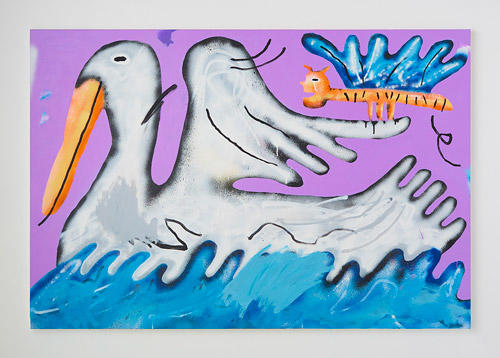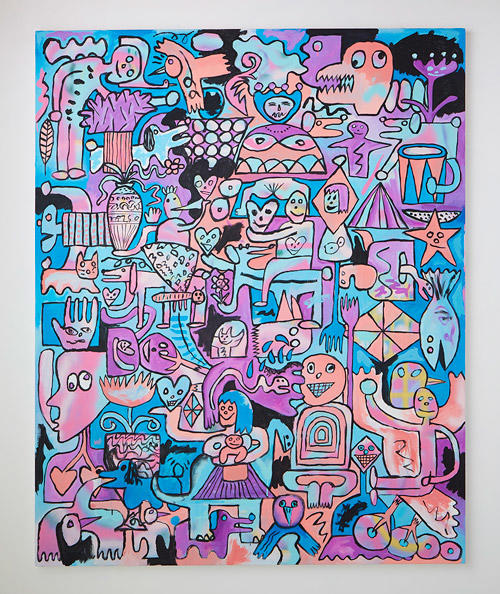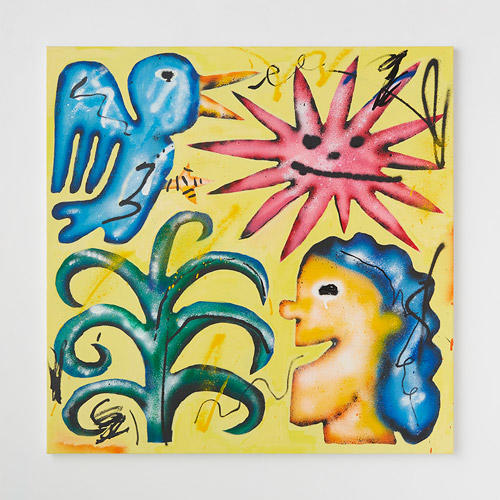 Okawara Kentaro

Born 1989 in Tokyo, Okawara is a painter and sculptor, currently residing in Tokyo. Graduated from the Faculty of Arts at Tokyo Polytechnic University.
With the key theme of love, he makes free-form painting and three dimensional works based on colors and motifs stemming from the different emotions that surface in his mind, and exhibits these works in Japan and overseas. At the root of his works are the picture postcards he exchanged with his grandmother when he was a child.
Okawara is also involved in illustrating Japanese folktale picture books and designing products, and has performed some live painting for the SUMMER SONIC festival as well as set production work for NHK programs in recent years.
Solo Exhibitions

"Love Story BINCAN" Seoul, South Korea, 2018
"TRIP OF LOVE" FISK Gallery, Portland, Oregon, 2018
"WITH YOU" Inspired by Starbucks 5, Daizawa, Tokyo, Japan, 2017
"SAVE MY LOVE" New Alternative, Kagoshima, Japan, 2017
"Little Homie" OMOTESANDO ROCKET, Tokyo, Japan, 2017