Okubo Saya creates paintings in which two separate elements coexist: a symbolic image expressed as outlines, and an abstract, undulating image with a sense of materiality. Her work is composed of various layers, including a polished acrylic paint base, three-dimensional layers of oil paints, lines cut from drawings of various parts and poses of the human body and more. The exhibition will feature more than a dozen new paintings inspired by Alfred Tennyson's poetry.
On the Artwork Sale
All of the exhibited artworks will be on sale. If interested in purchasing, please inform the staff on site during the period below.

Period: Friday, August 19 - Tuesday, August 25, 2022
Hours: 12:00-20:00
Venue: Roppongi Hills A/D Gallery (3F, Roppongi Hills West Walk)
* The intent of purchase could be made known only at the venue, and won't be accepted via phone/e-mail.
* If there are multiple offers for a particular work, a lottery drawing will determine the buyer.
---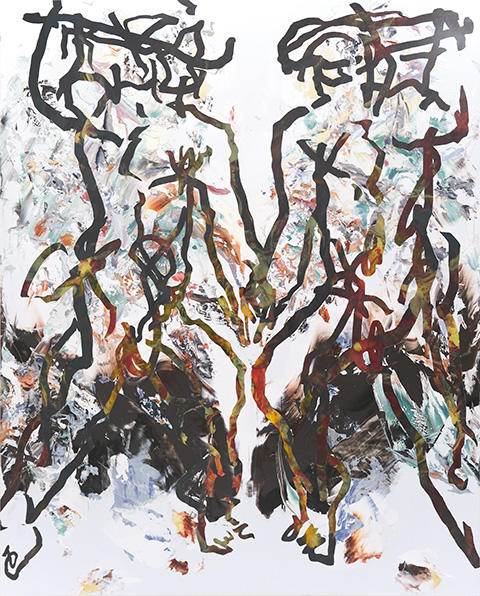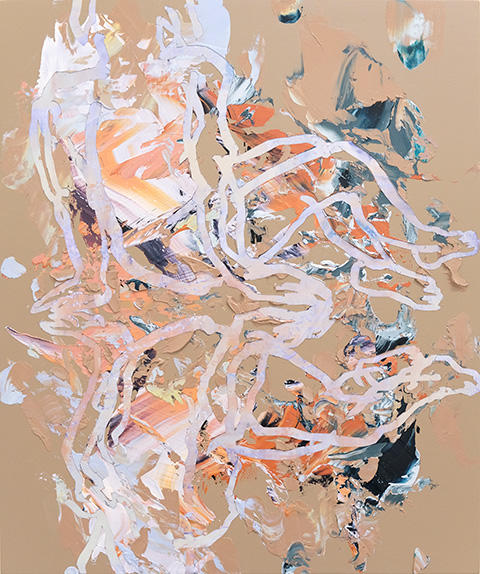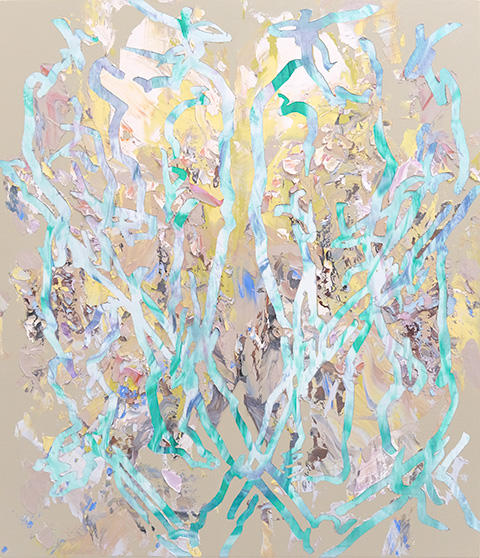 ---
Okubo Saya
1992 Born in Fukuoka, Japan
2015 Received BFA in Oil Painting, Kyoto University of Art and Design
2017 Completed Master's in Oil Painting, Completed Master's in Oil Painting
Currently lives and works in Kyoto.
Solo Exhibitions
2018

a doubtful reply, WAITINGROOM, Tokyo

2020

They, WAITINGROOM, Tokyo

2022

We are defenseless. / We are aggressive., Nihombashi Mitsukoshi Contemporary Gallery, Tokyo
Group Exhibitions
2015

HERE I AM KUAD x TUNA Exchange Exhibition, Na pai Art Gallery, Taiwan
HOP2015, Galerie Aube, Kyoto
Kyoto University of Art and Design Degree Show 2014, Kyoto University of Art and Design, Kyoto

2016

movement 2016 (1st movement), ARTZONE, Kyoto
SPERT2016, Galerie Aube, Kyoto

2017

NEWSPACE, WAITINGROOM, Tokyo
The 4th CAF Award - Winning Award Exhibition, Daikanyama Hillside Forum, Tokyo
Art Students Exhibition 2017, SEZON ART GALLERY, Tokyo
Kyoto University of Art and Design Master's Degree Show 2016, Kyoto University of Art and Design Galerie Aube, Kyoto

2019

Island with ONI, WAITINGROOM, Tokyo

2020

10TH, WAITINGROOM, Tokyo
Viewing Room Exhibition, WAITINGROOM, Tokyo

2021

Viewing Room Exhibition, WAITINGROOM, Tokyo

2022

SPRING SHOW, WAITINGROOM, Tokyo
Award
2017

The 4th CAF Award, Shiraishi Masami Award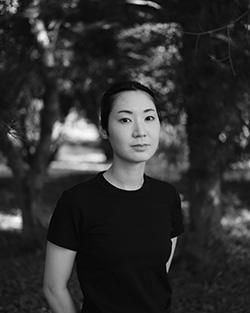 Support
WAITINGROOM