The works of Okuda Yuta are composed with strikingly vivid paints.
The strokes and ridges created by his use of gorgeous colors, as well as the detailed line drawings hand-drawn by pen that are found in his works are a sight to behold.
This exhibition features more than 30 new works including those which have yet to be exhibited, which are centered around the theme of flowers that has become synonymous with the artist. We hope that you'll visit this exhibition to experience the worldview of Okuda Yuta, with its mixture of the happenstance that's created by the mixing of paints and the inevitability that's born from his intricate work with the pen.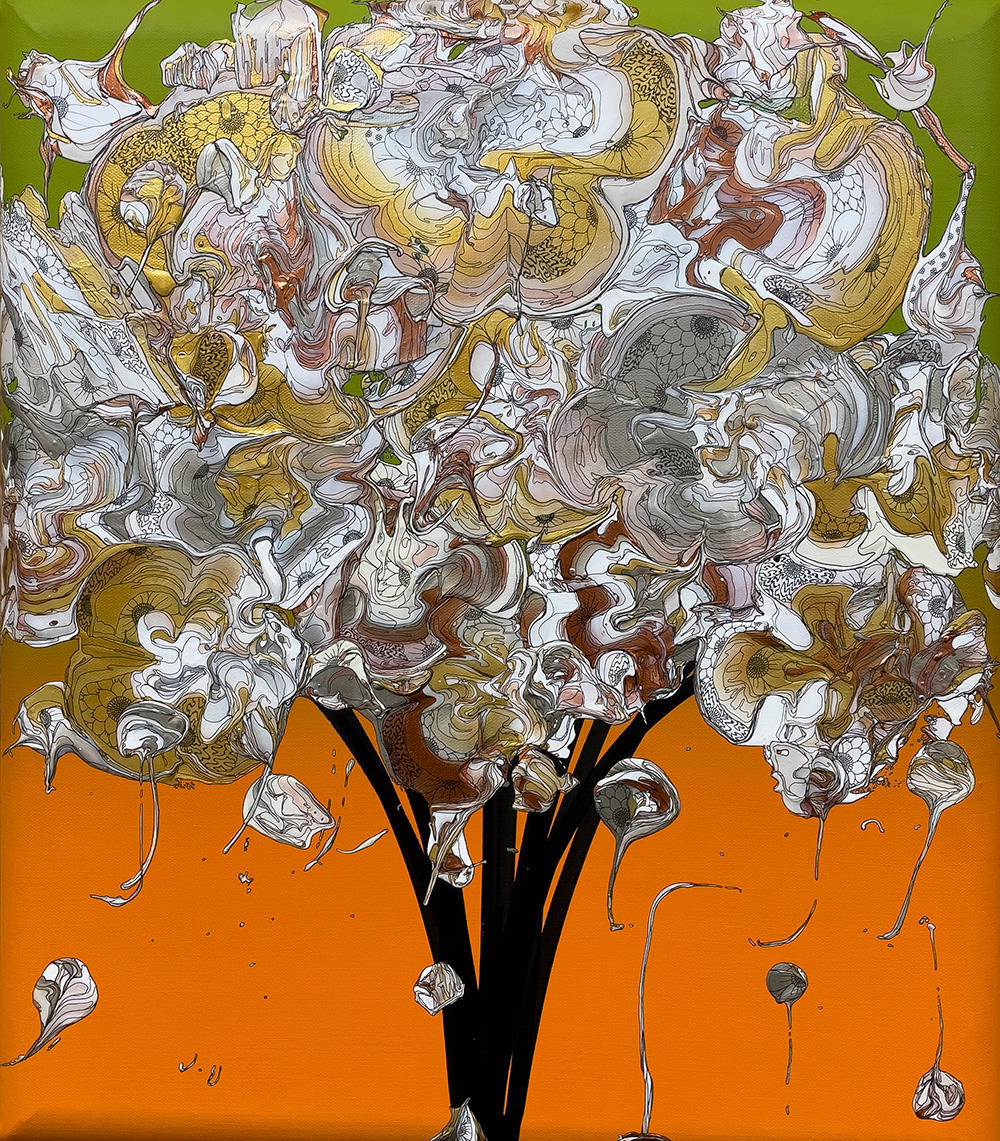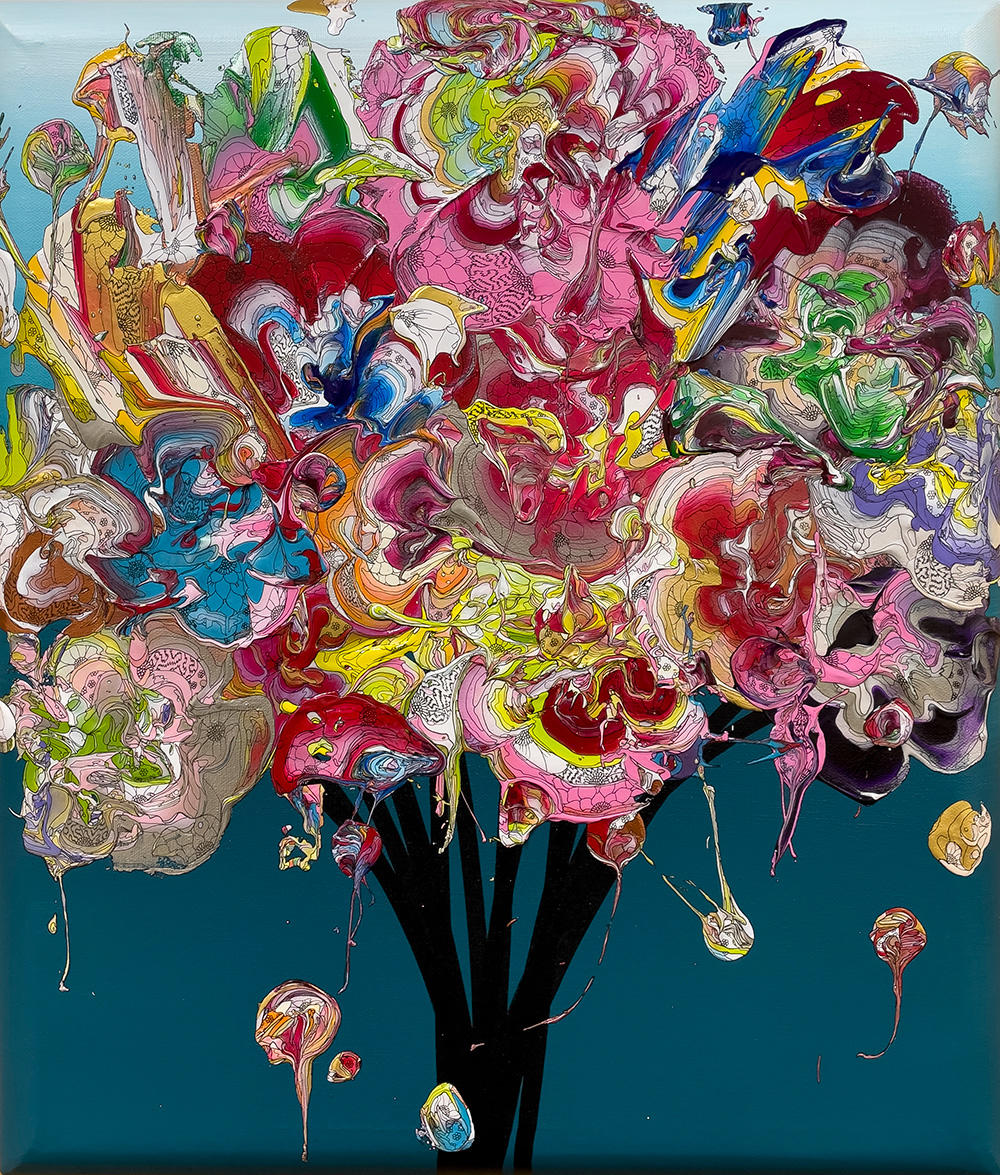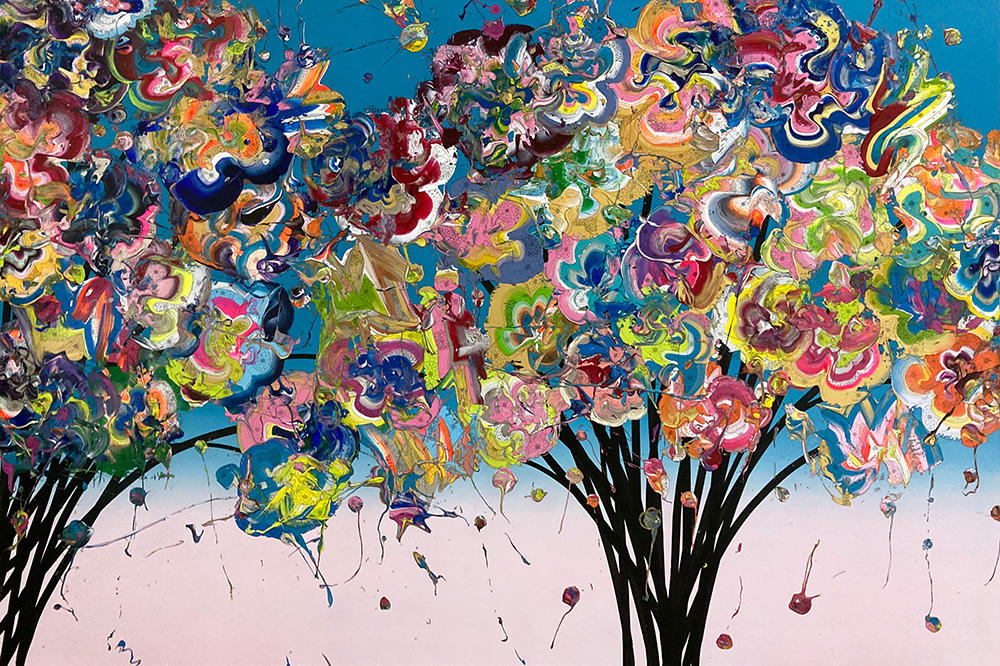 ---
Okuda Yuta
Okuda Yuta was born in Aichi prefecture in 1987. He studied fashion design in both Japan and England. After working as a designer for the fashion brand "TAKEO KIKUCHI," he turned into an artist in 2016. In recent years, he realized that the things he had taken for granted were special all along, and so he began to draw works of flowers in the theme of "with gratitude." The motifs are said to be based on the memories of childhood that the artist remembered when he "salvaged himself" and were created in the wake of COVID-19.