In this exhibition, Masuda Sebastian summons the spirits and memories of the things that strongly influenced and inspired him in the 1990's, and presents recreated works from that time.
What new ripples of inspiration will the process of reviving his impulse's intangible energy and projecting it into his works bring forth? It is an attempt to keep the energy of emotions alive and amplify them further.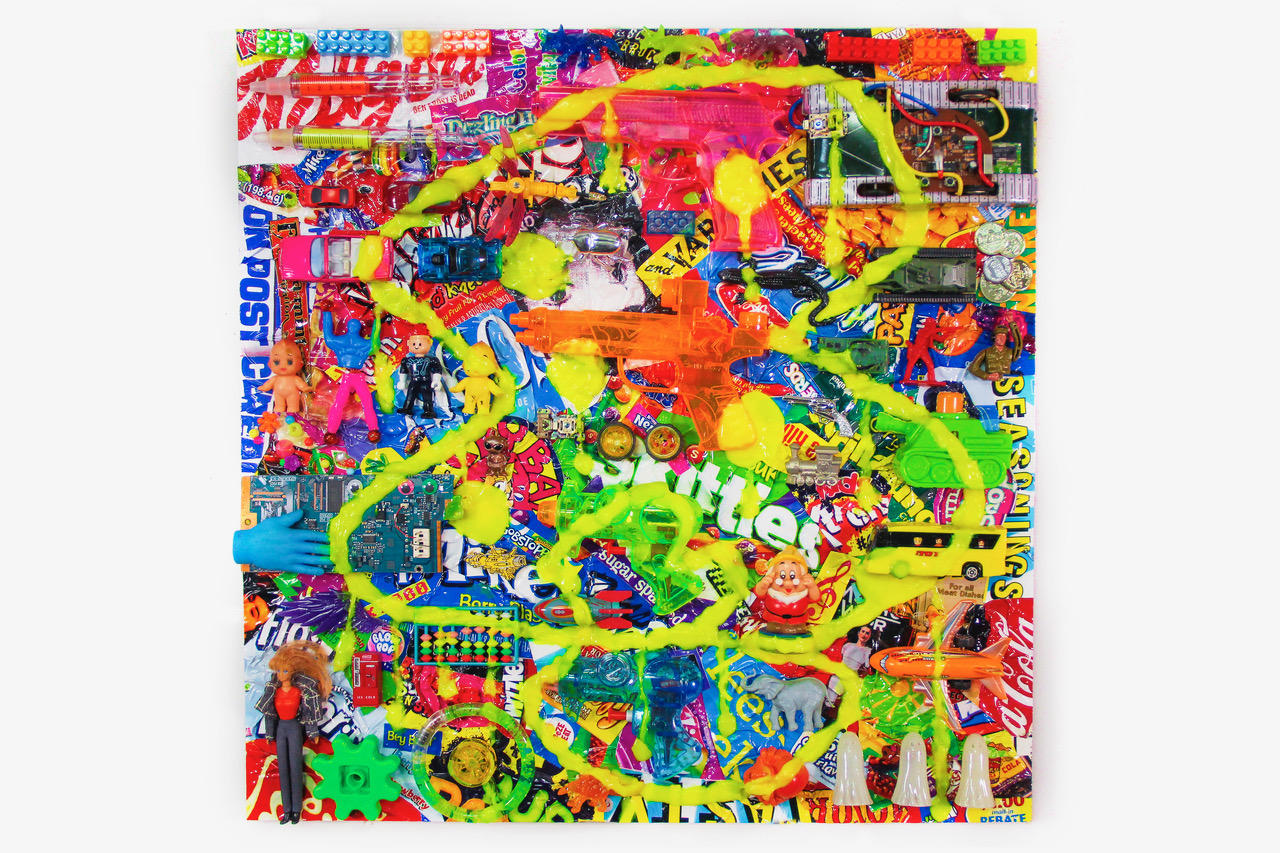 Primal Pop, SEB
2020
Acrylic, sticker, plastic toy, glue and wood panel
530 x 530 mm
---
Masuda Sebastian

Born in 1970. Masuda began working in the early 90's in the worlds of theater and contemporary art. Since making Harajuku his base of activities in 1995, he has consistently created works by utilizing a unique sense of color and crossing over into the worlds of art, fashion and entertainment. Known as the leading figure of Japanese Kawaii culture, in 2011 he was art director for Kyary Pamyu Pamyu's music video PONPONPON, produced in 2015 the KAWAII MONSTER CAFÉ, both of which also helped introduce the Kawaii culture to the world. In 2014, Masuda had his first solo exhibition in New York titled Colorful Rebellion -Seventh Nightmare-. In 2017 as the Japan Cultural Envoy, he traveled to Holland, South Africa, Bolivia, Brazil and throughout America, holding lectures and workshops, while also creating various artworks. Having experienced the fragmentation of the world during the pandemic, he has become deeply interested in the nature of community and has begun advocating for the "Digital Tribe" to examine it through his own Kawaii community. Masuda continues to create works utilizing all the phenomena of the world as materials.