Tajima Daisuke's work depicts urban landscapes that radiate an overwhelming power, with a hint of the ephemeral.
This exhibition coincides with the release of Tajima's long-awaited art book, Beyond the Lines.
Aggressive lines infused with the artist's impulses criss-cross freely on the screen, and the accumulation of these lines creates a unique worldview.
The exhibition mainly features the large-scale works found in Tajima's book. We invite you to see on the large screen Tajima's creativity that keeps on renewing of the possibilities of two-dimensional expression.
DAISUKE TAJIMA BEYOND THE LINES
A4-size variant (297 x 364 mm), 94 pages, hardcover
Published by: Seigensha Art Publishing
ISBN 978-4-86152-902-3 C0071
Price: 5,500 yen (incl. tax)
---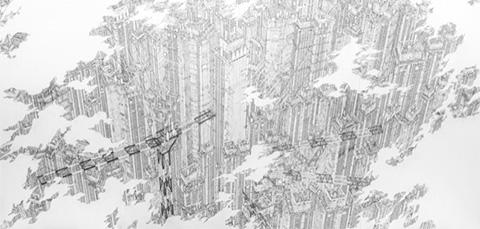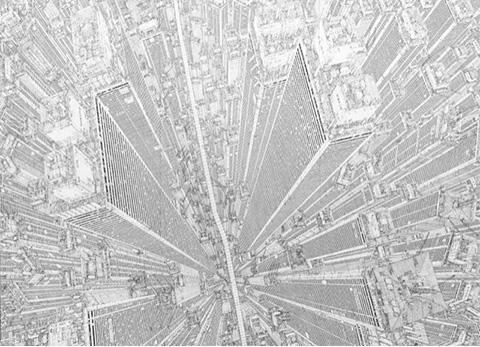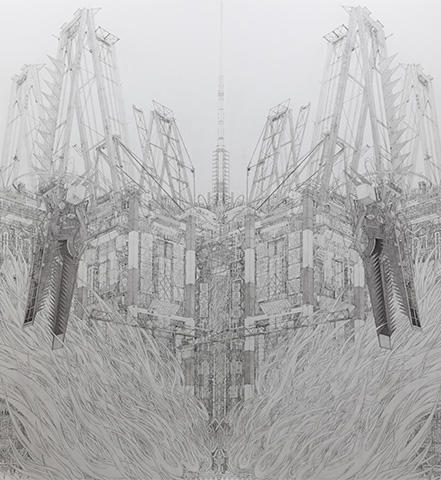 ---
Tajima Daisuke
1993 Born in Nara prefecture, Japan
2015 Received BFA in Sculpture, Aichi University of the Arts
Solo Exhibitions
2020

This is My Territory, ex-chamber museum, Tokyo

2021

DIVE TO THE CHAOTIC TERRITORY, Der-Horng Art Gallery, Tainan

2022

OPERATION BLACK, ex-chamber museum, Tokyo
Group Exhibition
2019

22rd Taro Okamoto Award for Contemporary Art, Taro Okamoto Museum of Art, Kawasaki