Takishita Kazuyuki's life work involves the "Momotaro" series, depicting humorous and cute ogres that are very lively. Aside from the ogres, his expressions pivot around such traditional Japanese themes as "Fujin Raijin (Wind God and Thunder God)," "Ryuko (dragons and tigers)" and so on, using an incomparable sense of space and plenty of imagination.
Takishita's unconventional works feature unique line drawings carved into the panels with a sculptor's knife as well as the use of acrylic paint, and are exhibited at and collected by art museums throughout Japan including the Menard Art Museum (Aichi), the Narukawa Art Museum (Hakone), the Contemporary Art Museum, Kumamoto and other locations. In addition, he also works in a wide range of fields, such as production of picture books, stuffed animals and playing cards, not to mention collaborations with late grand champion sumo wrestler Chiyonofuji and the "Takarasienne (Takarazuka Revue Performers)."
The exhibition introduces drawings, prints and Demon Figure DX 2 in five colors, each about 60 cm in size.
Hope you will enjoy the world of Takishita and its many fascinating aspects.
---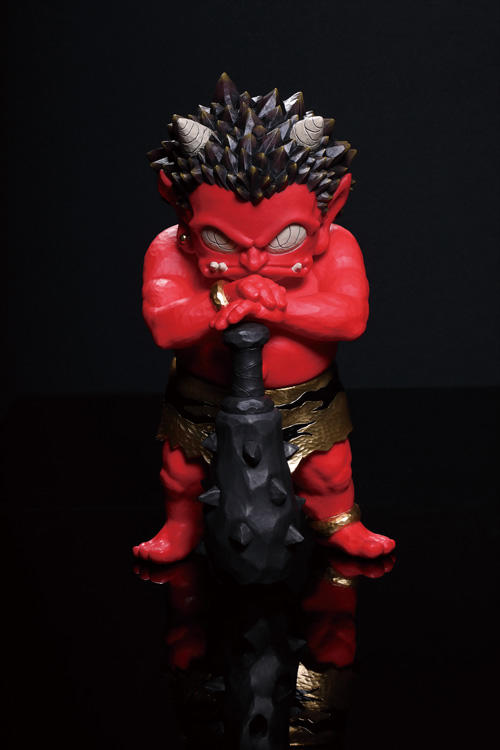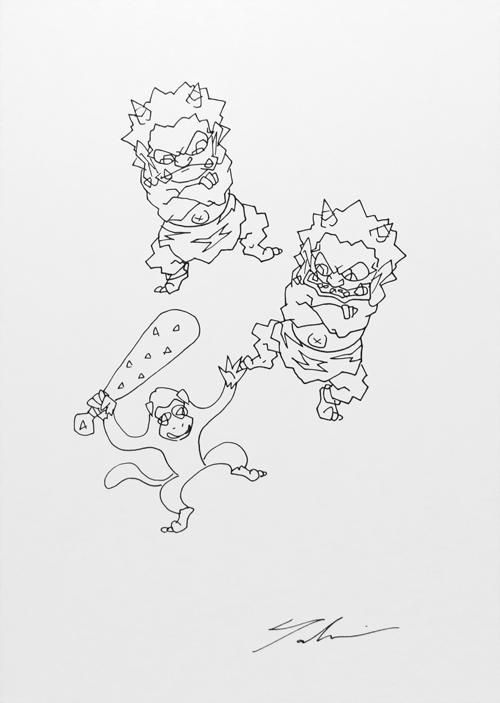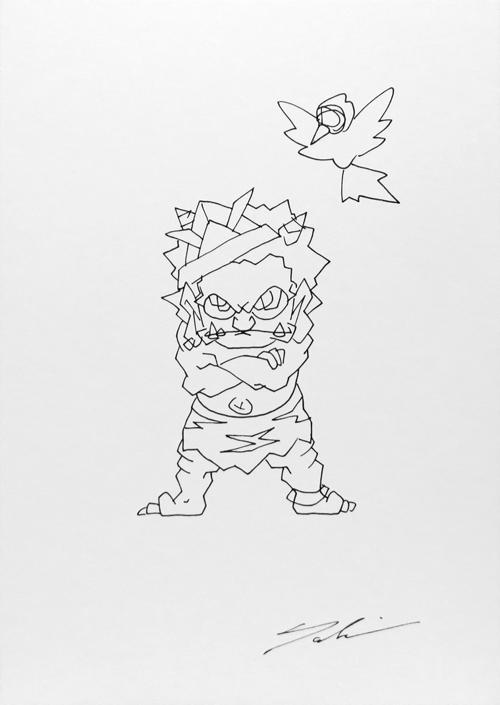 ---
Takishita Kazuyuki
Born in Kumamoto, 1975
Completed graduate school at the Tokyo University of the Arts