This exhibition showcases two painters who are active in their respective countries, Japan and South Korea. Hiromi's paintings feature a combination of landscapes and characters, whereas Gimsapi's works are based on well-known scenes found in manga and anime. The exhibition's title Loading refers to an image or game that is in the process of loading. In their works, the two painters create incomplete depictions of people and scenery, as if the objects were still being loaded. These works appear as screens to which mosaic filters are applied, or as low-resolution images like one might send via smartphone. We invite you to come see the differences in the works of two artists and the similarities in culture between Japan and South Korea, while imagining what the entire picture would eventually be.
---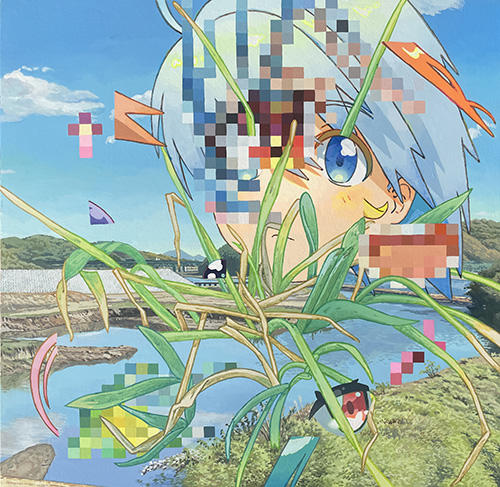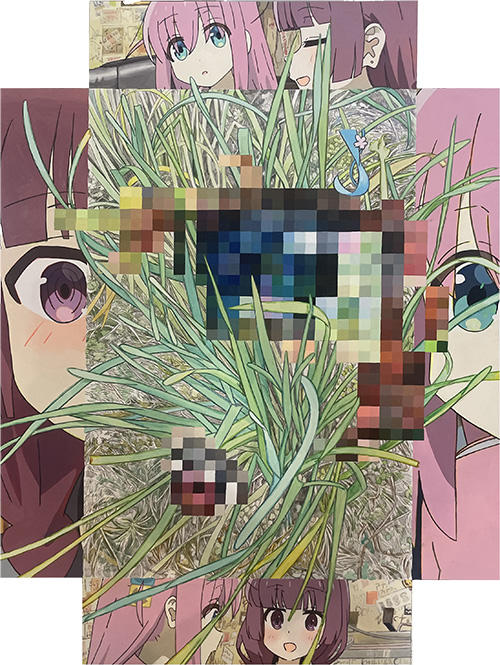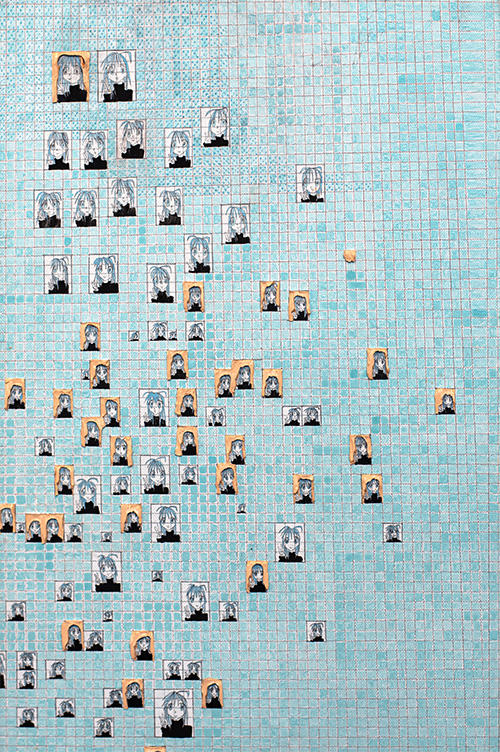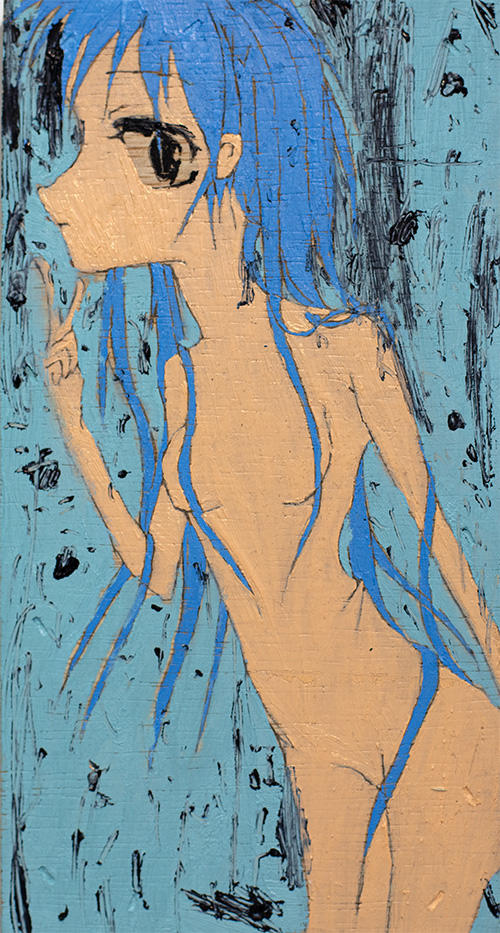 ---
Hiromi
Born in 1989 in Okayama Prefecture. Graduated from Kurashiki University of Arts and Sciences, Faculty of Art. In addition to paintings that mix characters and plants, Hiromi also plans drawing exhibitions that give young people the opportunity to exhibit their character paintings and drawings.
Gimsapi
Born in 1999. Currently enrolled in the master's program at the College of Art and Design, Seoul National University of Science and Technology. Now active in Seoul, South Korea. Gimsapi continues his work with a focus on fictional worldviews, which could be made real in a virtual sense.