Mashimo Yuki creates elaborate works using black ink, featuring flowers, moths and patterns as motifs.
The theme of the work focuses on negative elements like lies told over and over again, ignored and covered-up ugliness, and a moonless, dark night where light does not find its way.
The pieces hint at sensual desires, overflowing with sinister energy as they depict the symbiosis of the erotic and the grotesque in monochrome. This solo exhibition, "Overindulgence" exposes the possibilities inherent in ugly self-driven desire, along with its beauty in an obstinate style of drawing.
During the exhibition, events to draw original flower-style lettering by the artist will beheld.
Opening Party
Date & Time: 18:00-20:00, November 23 [Fri], 2018
Venue: Roppongi Hills A/D Gallery
Admission: Free
Original Flower Lettering Drawing Event
Booking NOT required
Mashimo Yuki will be on hand to draw a letter of your choice using her original flower-style lettering.
* Each letter takes about 15 minutes to draw. 1,000 yen per letter (incl. tax)
14:00-17:00, November 23 [Fri], 2018
14:00-19:00, November 24 [Sat], 2018
14:00-17:00, November 25 [Sun], 2018
14:00-19:00, December 15 [Sat], 2018
14:00-19:00, December 16 [Sun], 2018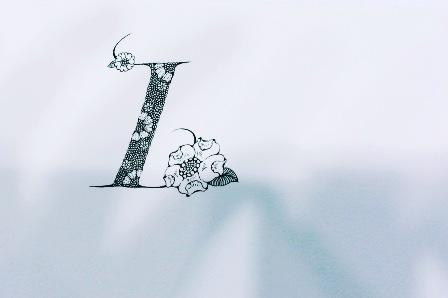 ---
Works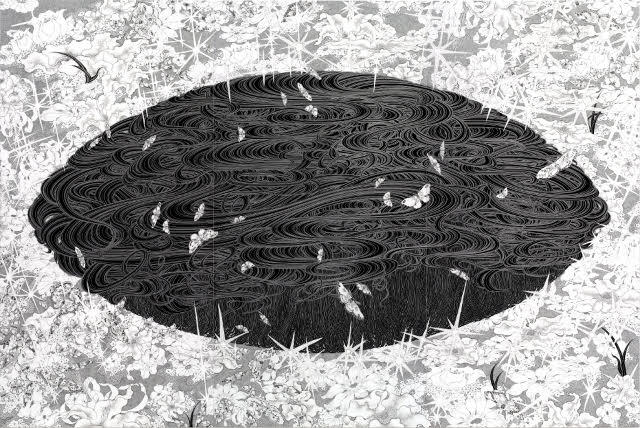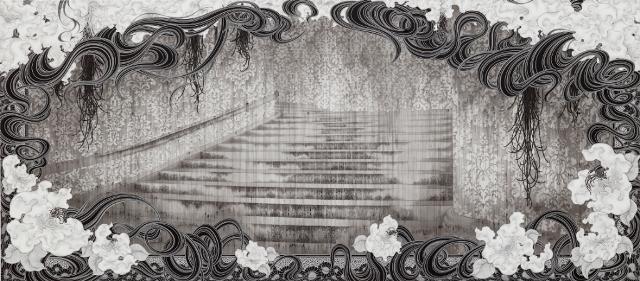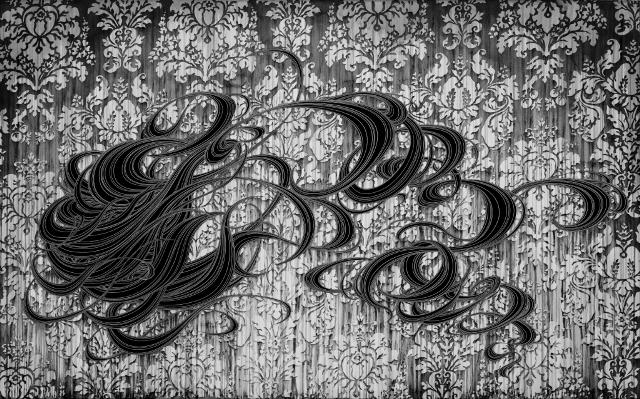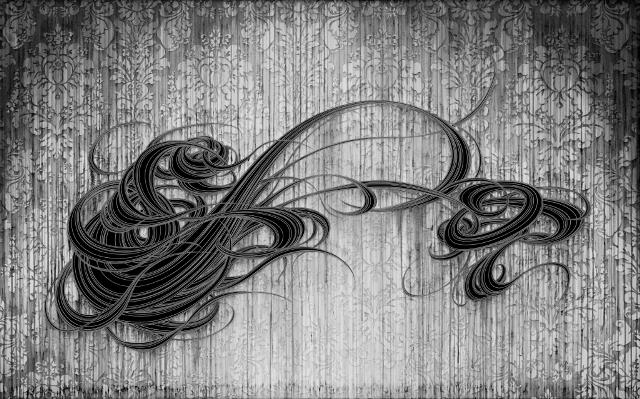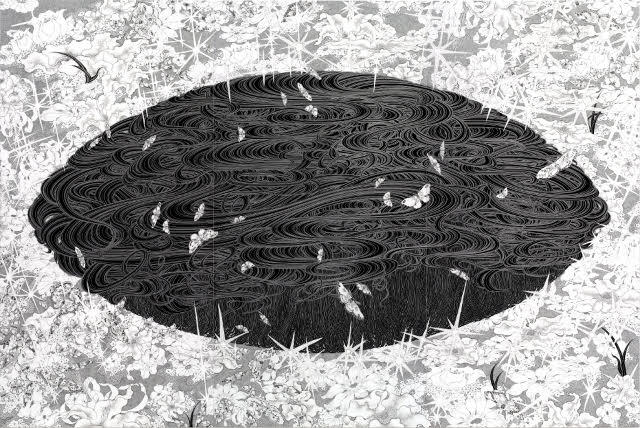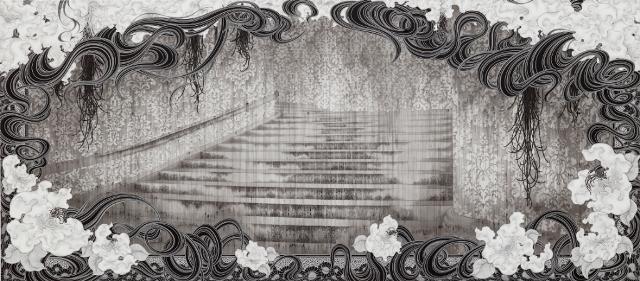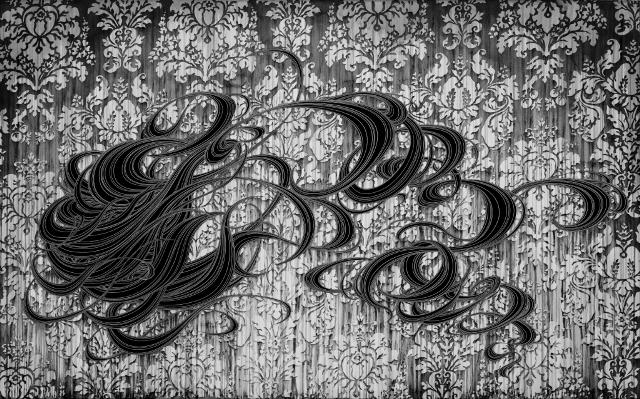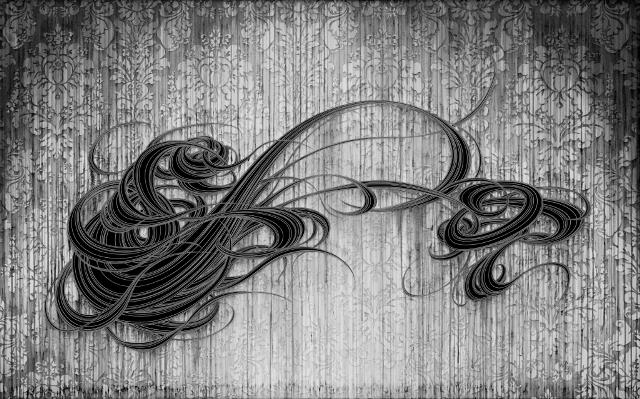 Mashimo Yuki

Mashimo Yuki's work gained attention in 2008 at the "project N" exhibition, held at the Tokyo Opera City Art Gallery. Her work was selected for display at the "VOCA" exhibition in 2010.
Mashimo has held solo exhibitions at the Yuka Sasahara Gallery (2010), the Takasaki City Art Museum (2011), the Cafe d'Art at the Hara Museum ARC (2016) and other venues. In recent years, she has also been involved in special exhibitions at Arts Mabashi (2013) and at The Museum of Modern Art, Gunma (2017).