Mizuno Rina creates her artwork in terms of layers.
Her paintings are a mixture of contradictory elements: meticulous ornamentation and broad strokes; extremely vivid colors and monochromaticism; and Western and Eastern approaches. By leaving portions of the hemp canvas exposed, the viewer is left with the vivid distinction between what is drawn or painted and what is not.
On the other hand, the improvisational, vigorous and smooth lines seen in Mizuno's drawings intertwine with various plant motifs and plants as the subject, flexibly forming relationships with a diversity of objects while changing according to the artist's will.
This exhibition focuses on the artist's new oil paintings related to gardens.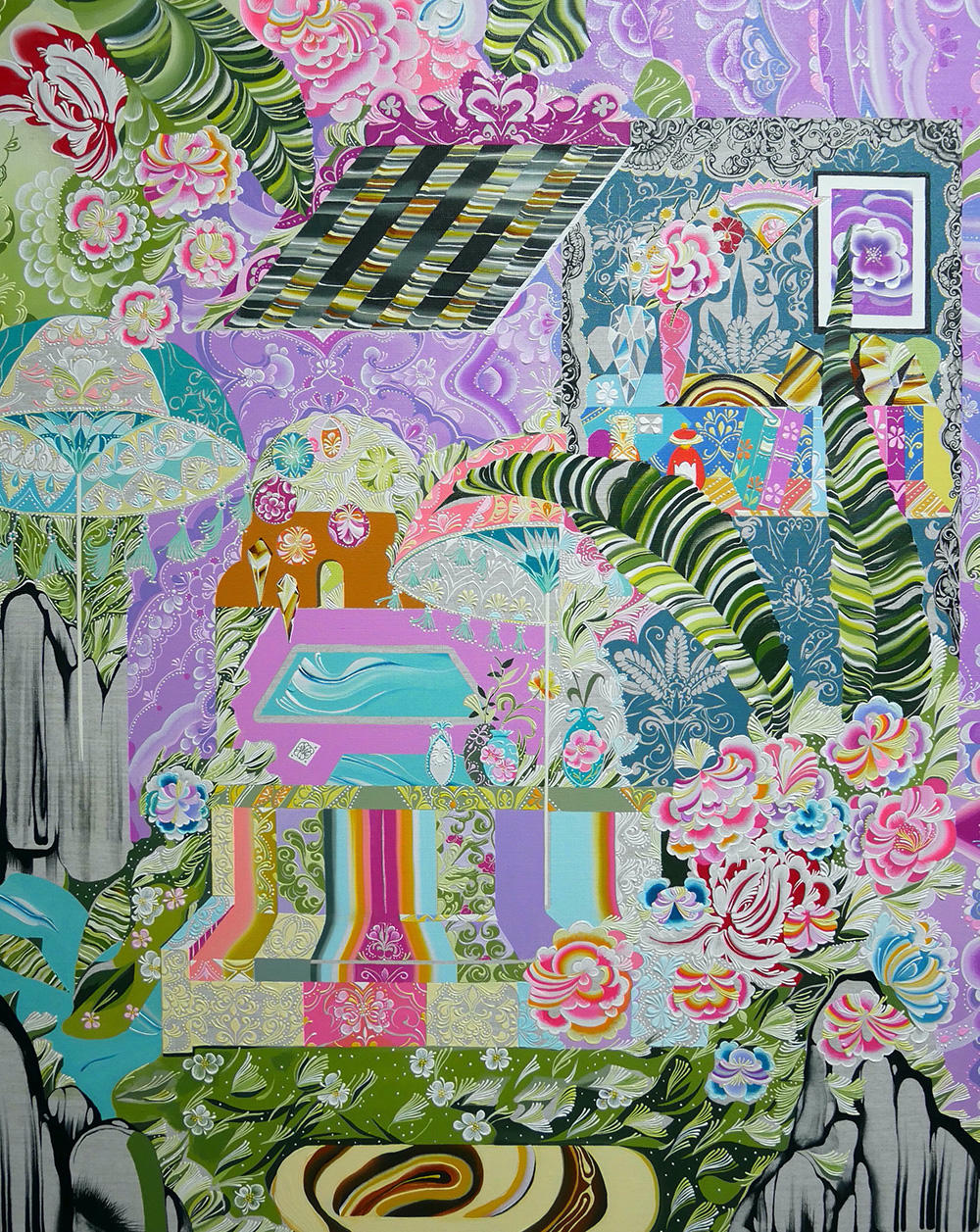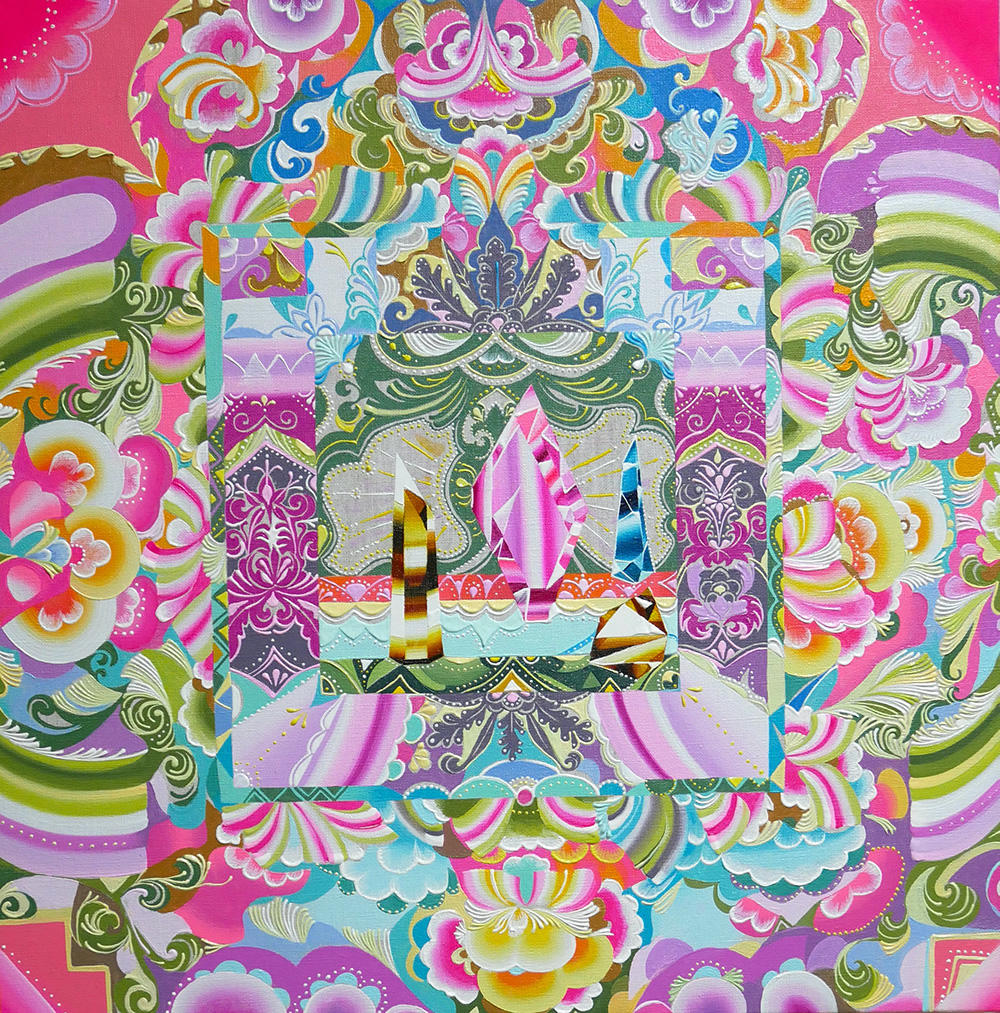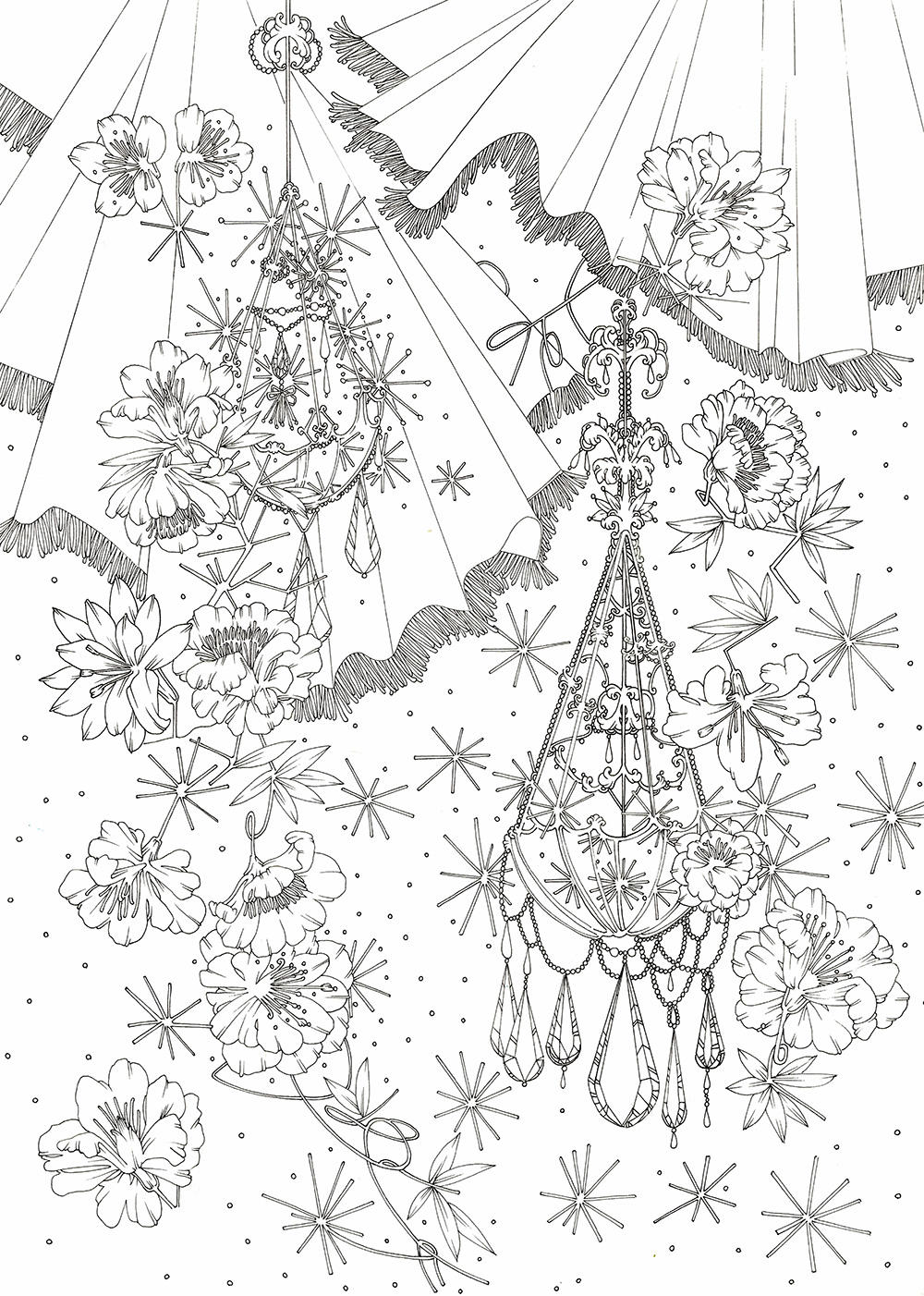 ---
Mizuno Rina
1989

Born in Aichi

2010

Fine Art Painting, University of Brighton, UK (Exchange program)

2012

BA, Oil Painting 2 course, Nagoya University of Arts

2014

MA, Oil Painting Course, Tama Art University
Solo Exhibitions
2020

Unable to See Whole., Mizuma Art Gallery, Tokyo

2019

Without thinking, stopped, POLA MUSEUM ANNEX, Tokyo
mizu no musubime, Gallery Ohrin (Hitachinokuni Izumotaisha), Ibaraki

2018

- nested structure -, Roppongi Hills A/D Gallery, Tokyo

2017

ARKO2017 Rina Mizuno, OHARA MUSEUM, Okayama

2016

Boundary laine, Dai-ichi Life South Gallery, Tokyo

2015

Nesting Mirage, taimatz, Tokyo

2014

Garden in Spread, Marunouchi-building 7F, Tokyo

2013

Dazzle Painting, taimatz, Tokyo

2012

Solo exhibition, H.P.FRANCE WINDOW GALLERY MARUNOUCHI, Tokyo
Solo exhibition, taimatz, Tokyo