Just as the netsuke (charms that dangle from the belt of a kimono) of the Edo period reflect the imagery of Edo, Nagashima Shinya uses netsuke to express the culture of our modern era. Nagashima creates his art works using images of bishojo (young pretty girl) as his motif, inspiring a subculture all of their own.
This exhibition features sculptures including netsuke, centered around characterizations of yokai (ghoulish figures) and myths, tales of old that have been passed on in each region. Nagashima will also show a soft vinyl figurine called "SUSANA," as a new project.
---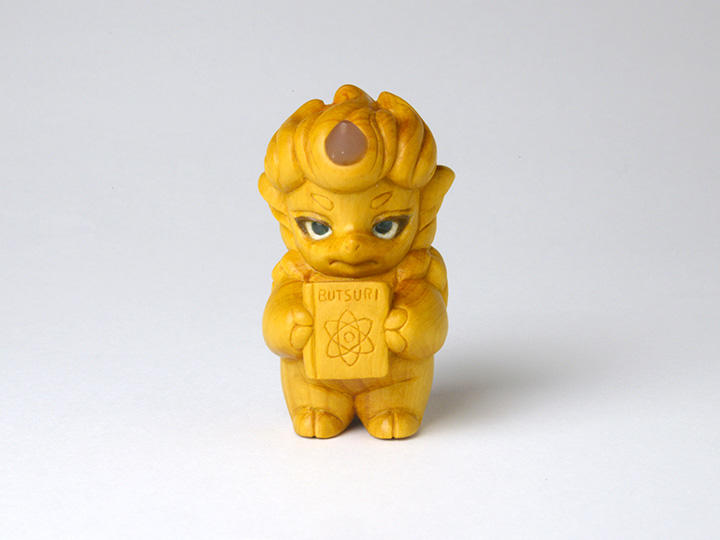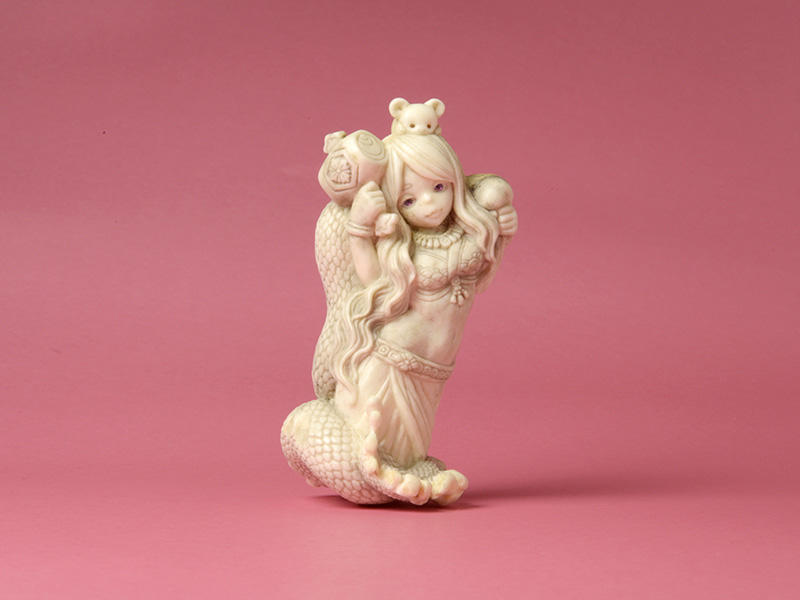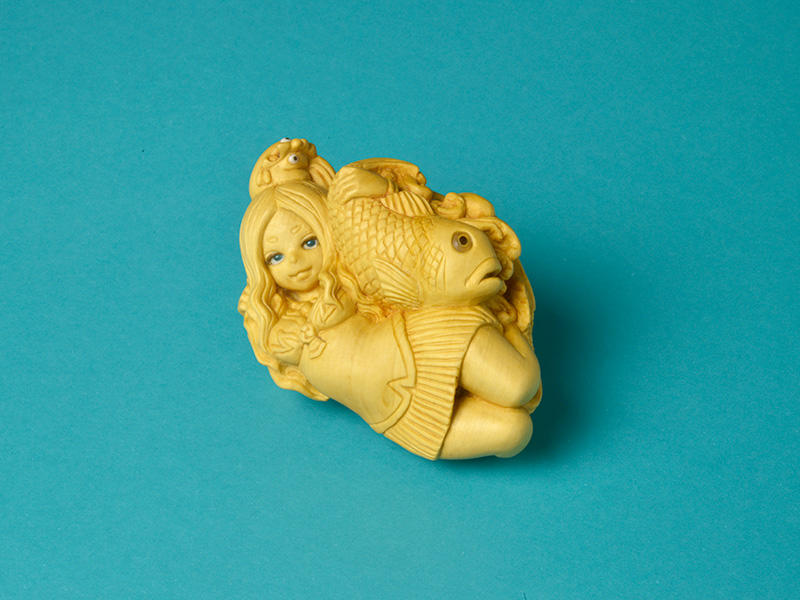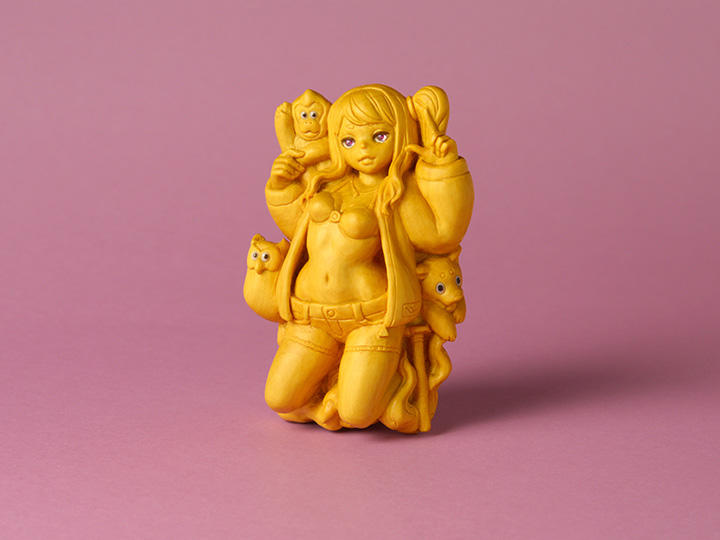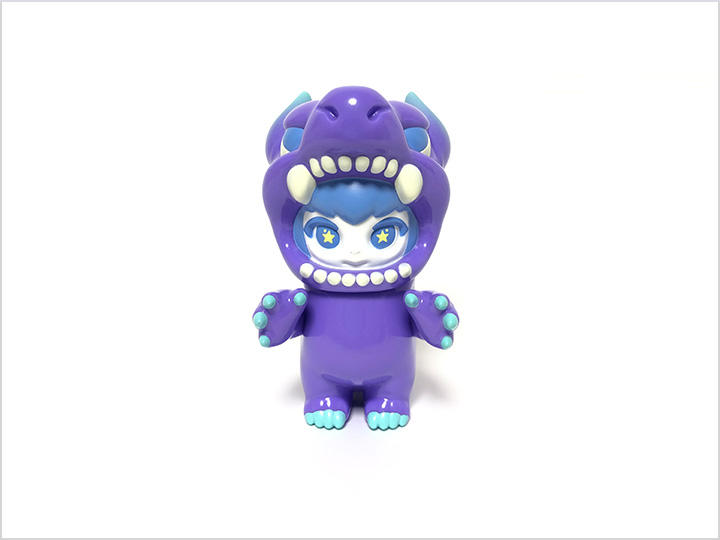 ---
Nagashima Shinya
Born in Shimane Prefecture in 1986. Graduated from the Sculpture Course at the Department of Arts and Crafts, Kyoto University of the Arts in 2010. Nagashima has been presenting his netsuke works at galleries since 2009 and creates these netsuke charms and carved wooden figurines with images of bishojo (pretty young girl) as his motif. Provided artwork for the 2014-2015 traveling exhibition Bishojo: Young Pretty Girls in Art History. Participated in Art Fair Tokyo 2018. From 2022, Nagashima has begun work on a lineup of wood carvings and three-dimensional works via digital modeling, one which diverges from netsuke and figures of bishojo, and the artist will be presenting the soft vinyl "SUSANA" figurine at this exhibition.