Mainly based on Twitter, Namonaki Sanemasa has been posting and presenting his works in parallel with exhibitions since 2015 using his Twitter account (@sanemasa5x). Starting from the personalities of the Internet and the character of painters, he creates works that are influenced by technologies such as touch panels and SNS.
Namonaki's works come to life in real-time as the artist overpaints core motifs one by one with related images found on the Internet, and thus combine aspects of searching and depicting at the same time. They can be seen as modern landscape paintings of the Internet age, with accumulations of information resulting in abstract images, and characters being - sometimes unintentionally - pictorially disassembled to pop up like ghosts.
---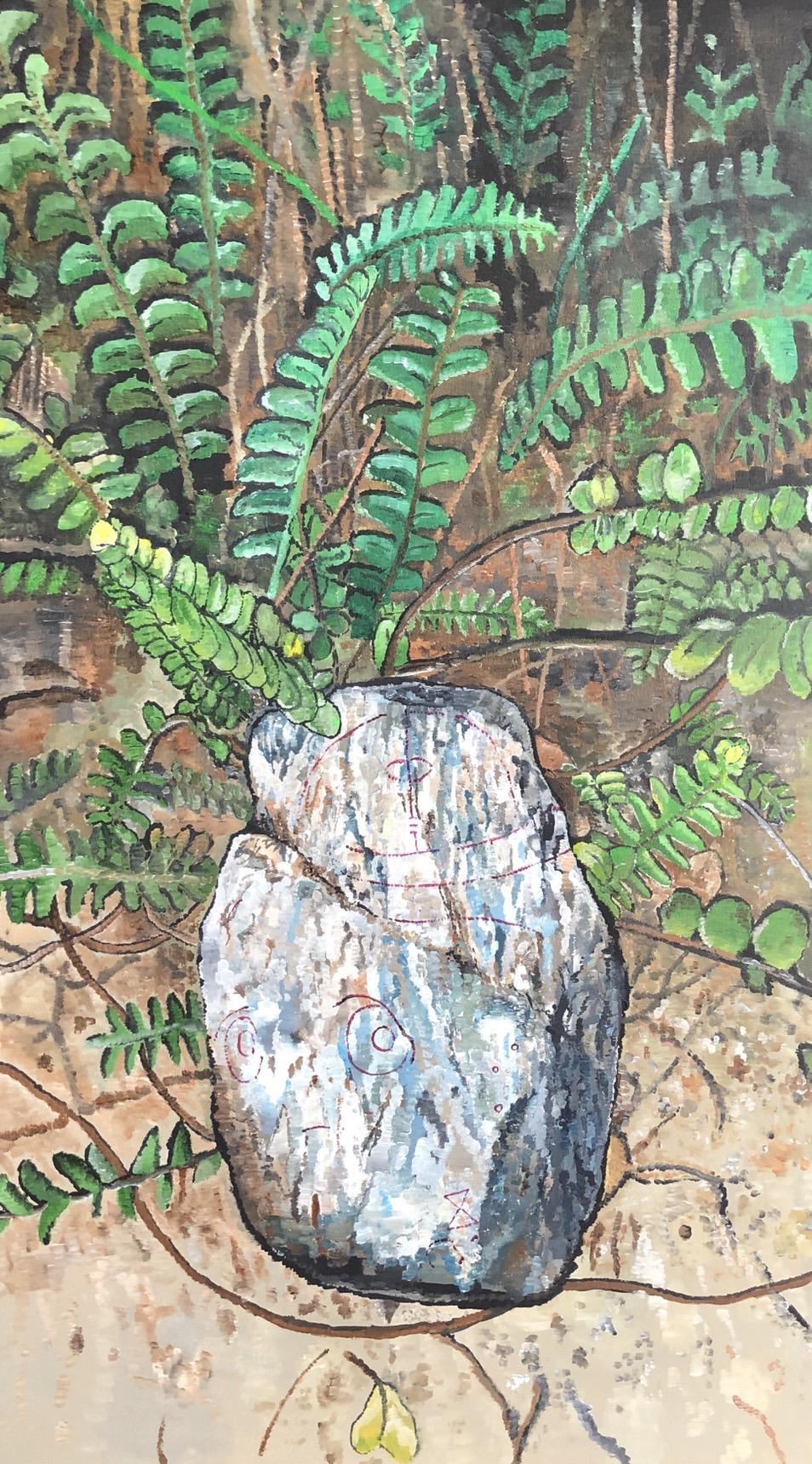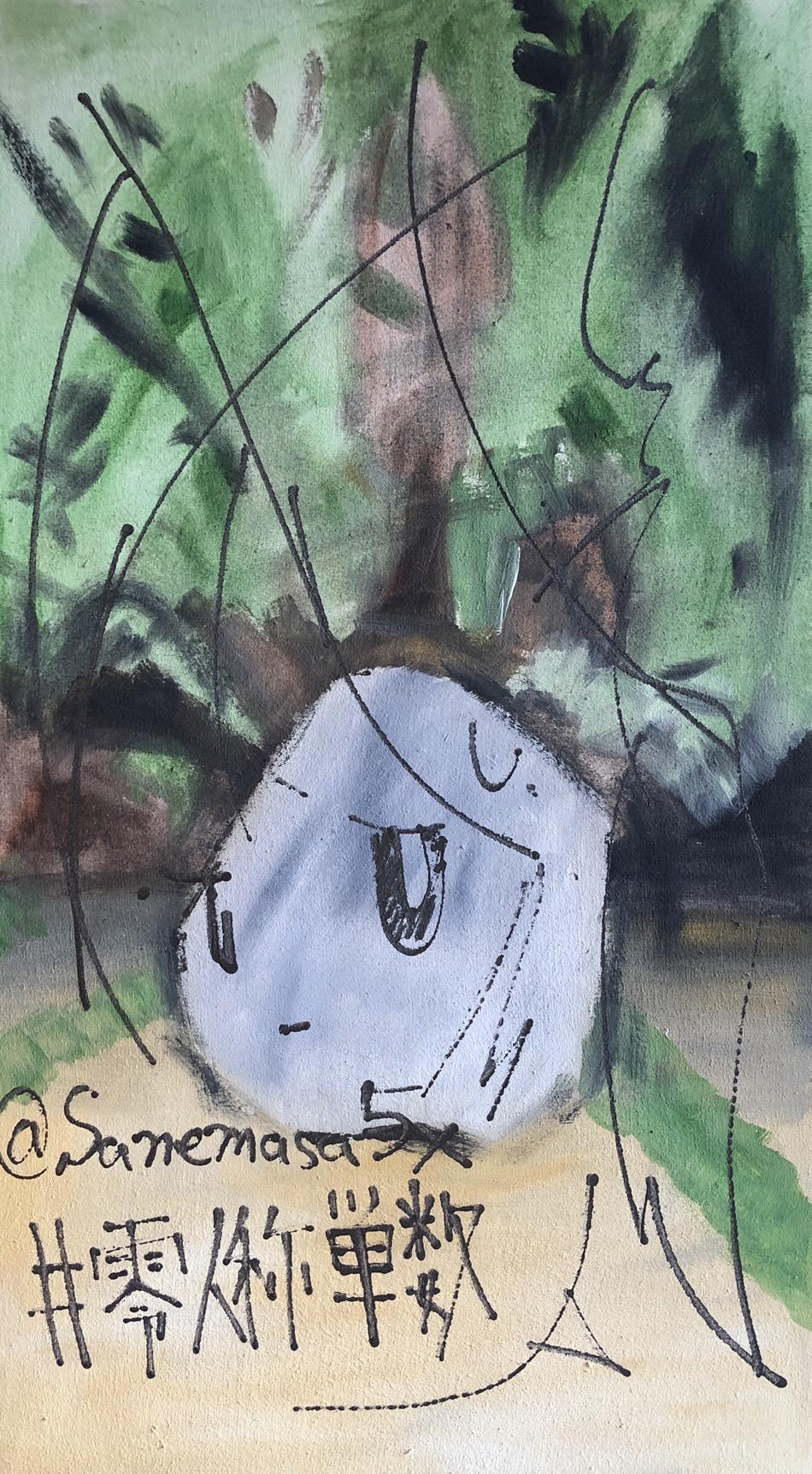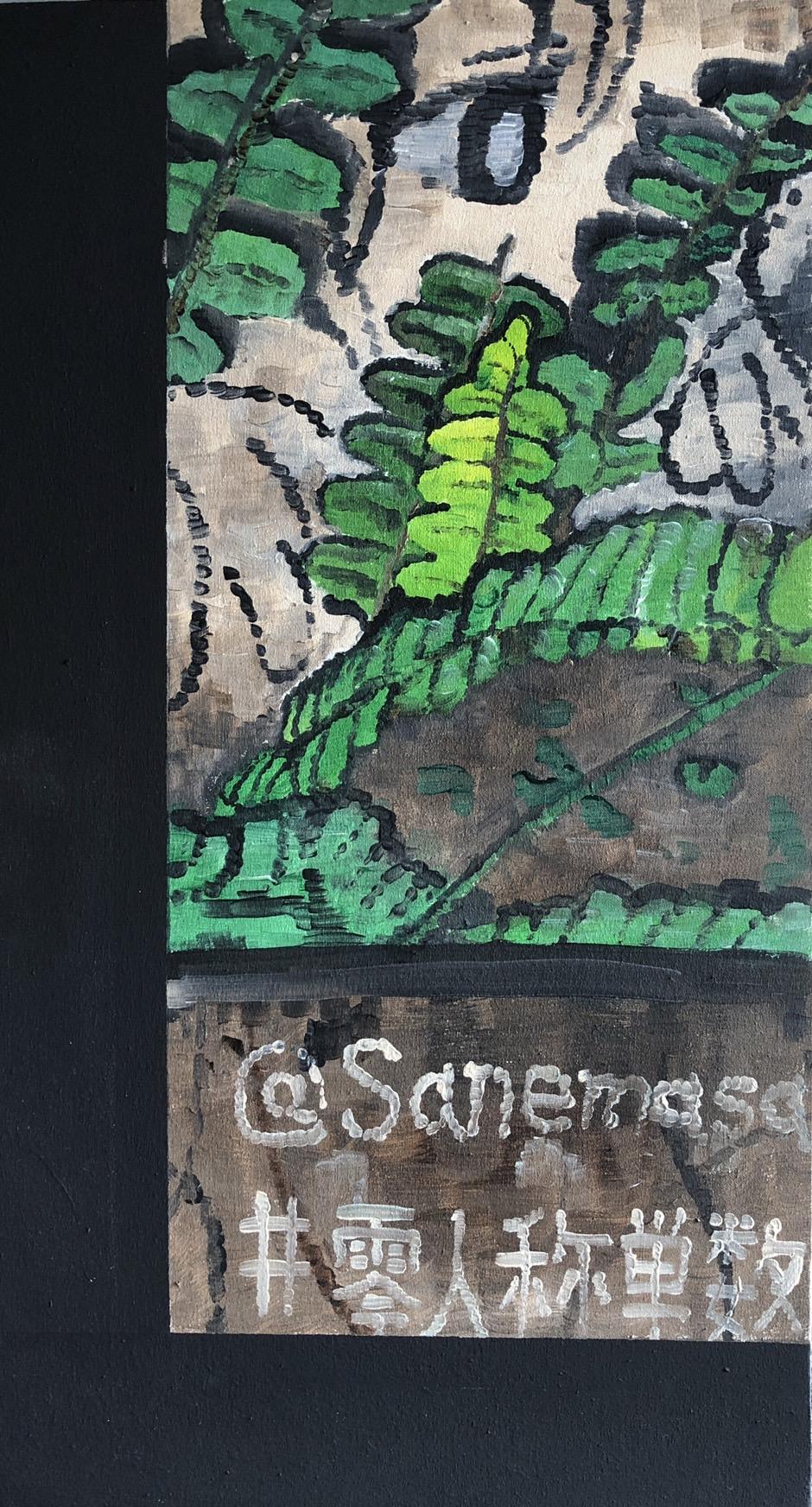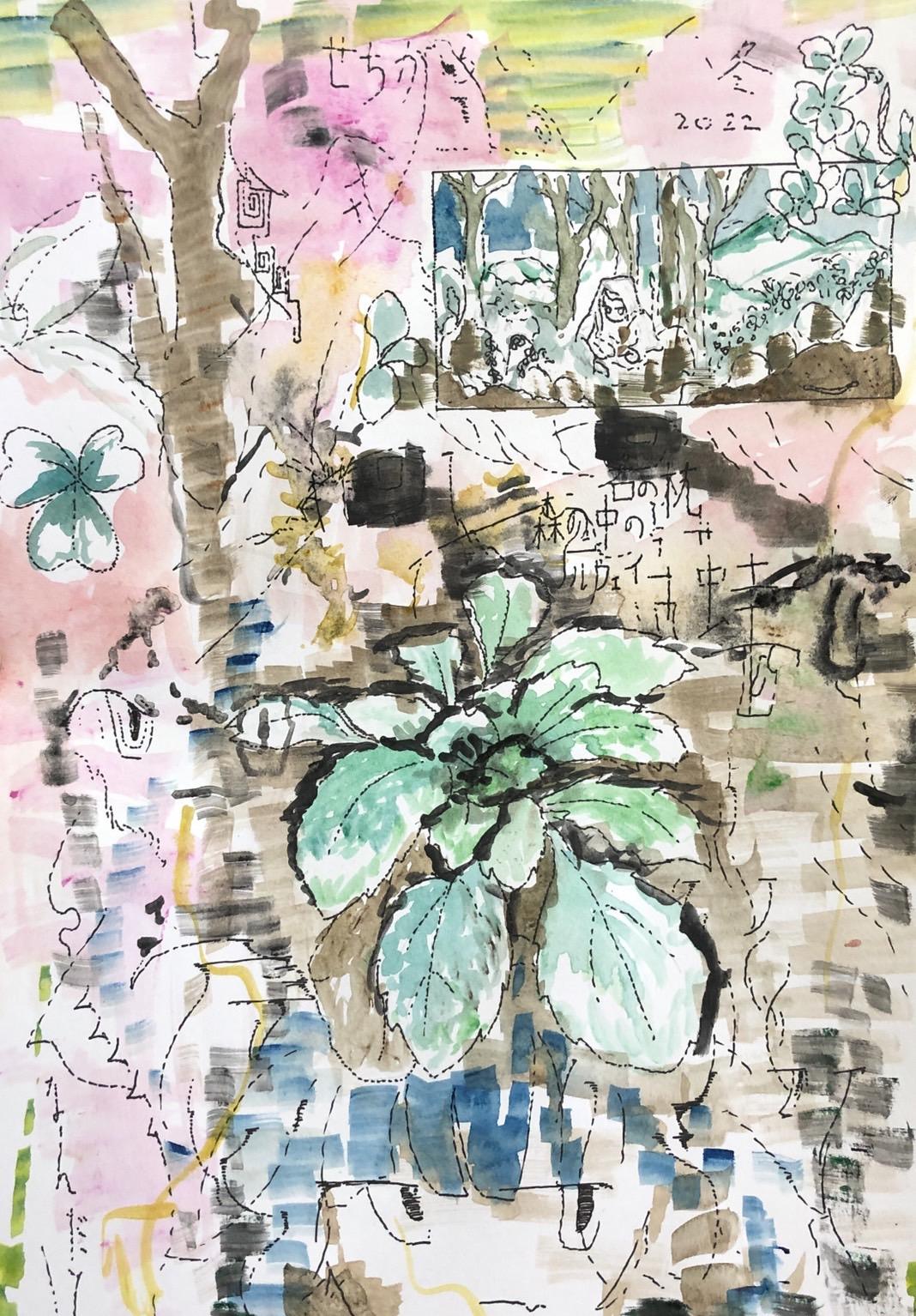 Namonaki Sanemasa
1994 Born in Fukuoka. Lives and works in Fukuoka.
2015 He has started posting his artworks on Twitter with the account name @sanemasa5x.
Solo Exhibitions
2018

Solo Exhibition, Gallery Sojiro, Itami, Hyogo

2019

Solo Exhibition, On Sundays, Tokyo

2020

Solo Exhibition, On Sundays, Tokyo

2021

Solo Exhibition, OIL by bijutsutecho, Tokyo
Solo Exhibition, NADiff Gallery, Tokyo
Solo Exhibition, IAF SHOP*, Fukuoka

2022

@sanemasa5x #landscape・and・so forthಠ_ಠ , Mizuma Art Gallery, Tokyo
Group Exhibitions
2019

URAKAWA Taishi & Namonaki Sanemasa Two Person Exhibition #Owaranyai? #Mouowaranyai!, NADiff Gallery, Tokyo
URAKAWA Taishi & Namonaki Sanemasa Two Person Exhibition Owarumade Owaranaiyo, Contemporary Art Museum Kumamoto

2021

URAKAWA Taishi × Namonaki Sanemasa: Ikei eno Mado, Okawa Municipal Seiriki Art Museum, Fukuoka
Perpetual Gaze, Mizuma Art Gallery, Tokyo

2022

Under Current Powerlong Museum, Shanghai