Thank you mom! Cookies with icing for Mother's Day!
2018.4.24 [Tue]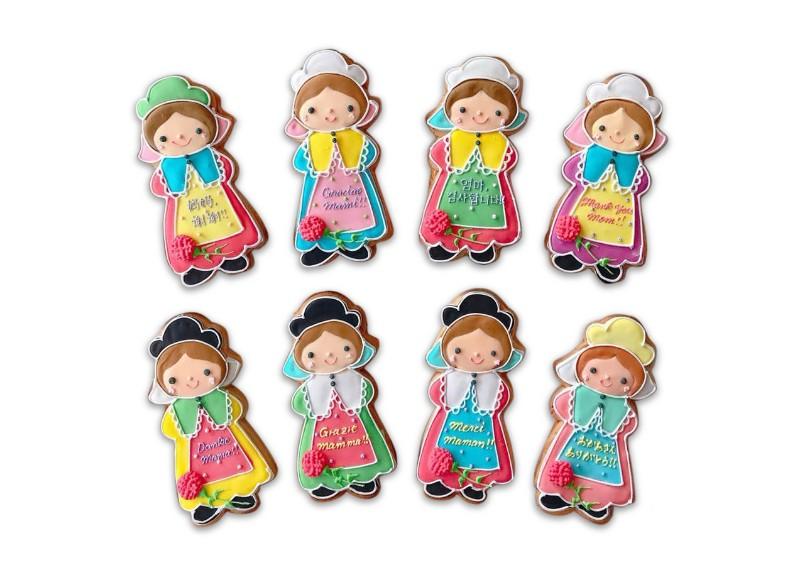 5.13 sun HAPPY MOTHER'S DAY 2018
864 yen (incl. tax)
Cookies decorated with icing by patissier micarina are on sale at the Tokyo City View Souvenir Shop.
Special icing cookies for Mother's Day are in shape of "mother" with message "thank you mom!" in various languages.
Purchase at:
Tokyo City View Souvenir Shop (52F, Roppongi Hills Mori Tower, within Tokyo City View)